November, the month we get a little preview on what's coming up next! Join me to discover what lies in our fashionable future…
I didn't visit that many agencies this season, but that didn't stop me from falling head over heels for a lot of stuff! Below I pinned some of my favorites that have skyrocketed on top of my wish list for next season. And yes, only 'some'. The plan was to make a video, but as I don't have any profesh equipment and going through racks while holding a camera in the other hand isn't that easy, the footage turned out to be a little erm.. unstable. I might try to fix it and put the best parts up later.. For the meantime I divided all of my favorites into the following categories:
Neon is back and boy, I couldn't be happier! As you can see a lot of designers and brands gave this trend another go, so no reason to put the neon items you bought last season away just yet! Neon yellow worn with black is my personal fave.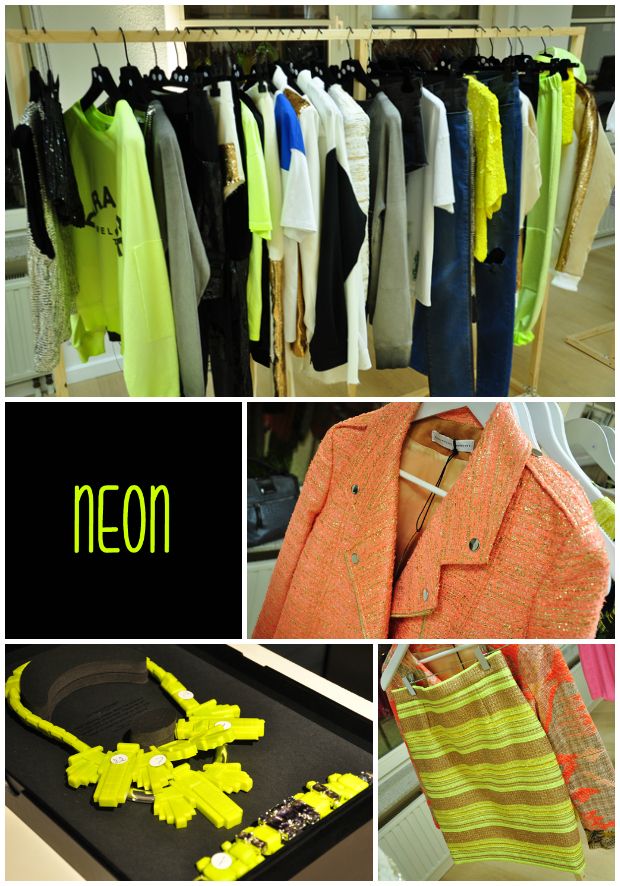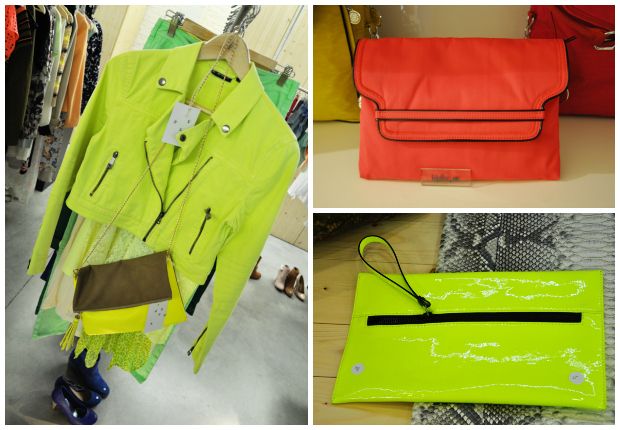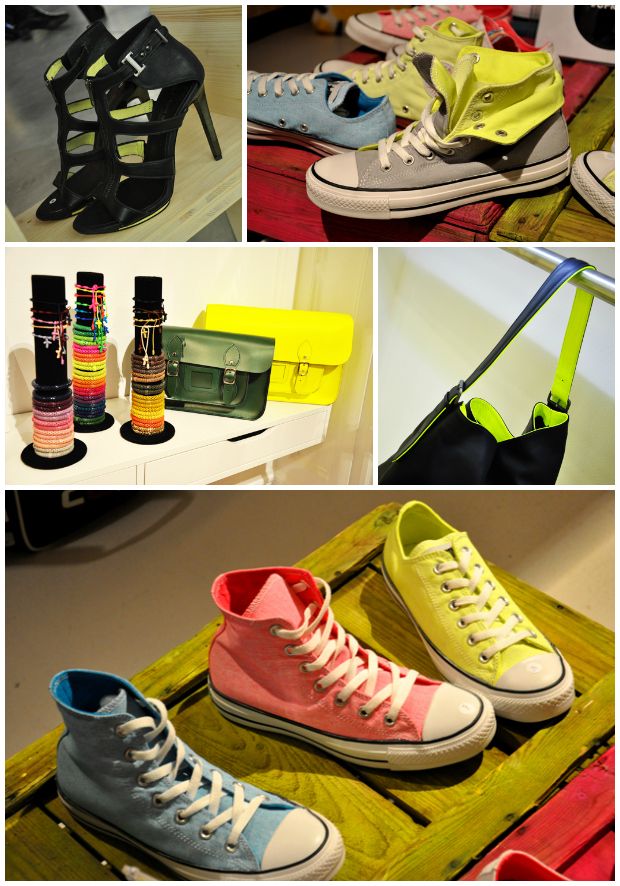 Filles à Papa clothing rack — Marc-Philippe Coudeyre (jacket & skirt)
EK Thongprasert necklace and bracelet — Shoe Discount jacket — Kipling clutch —
Atelier Marchal clutch and bag — River Island sandals
Converse All Star sneakers (2x) — Silis bags and bracelets
Though I'm not really a print lover, graphic, tie dye and splatter prints almost always win me over, wether it's only a small detail or all over the item.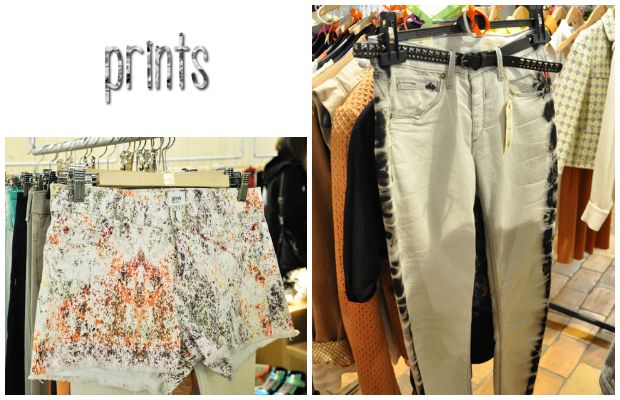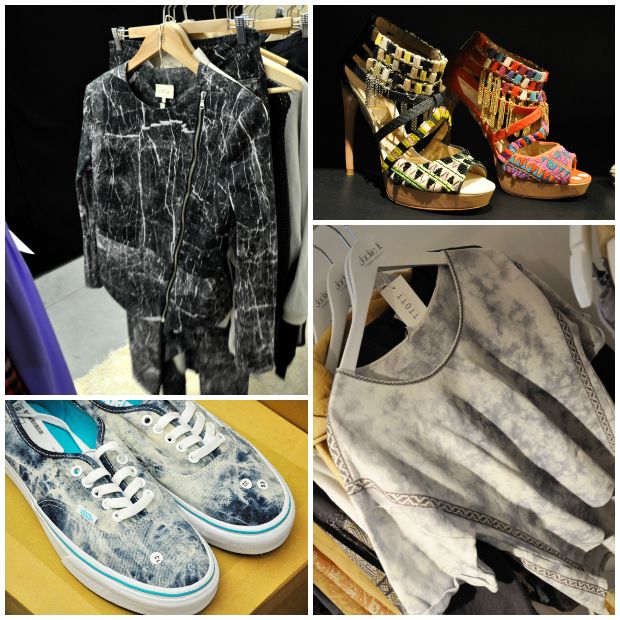 Hudson shorts — 10 Feet pants — Wolf. by Sofie Claes jacket — Sam Edelman heels
 Vans sneakers — TTOTT tee
Accessories were all over the press rooms and they turned out to be my favorite go-get items (yes, even before clothes). They have the power to make any outfit look completely different so investing in them is always a good choice.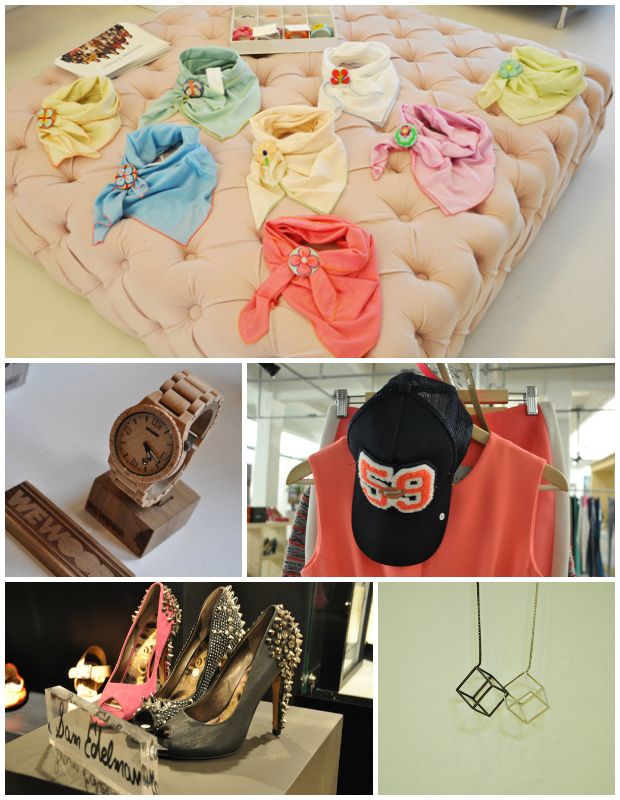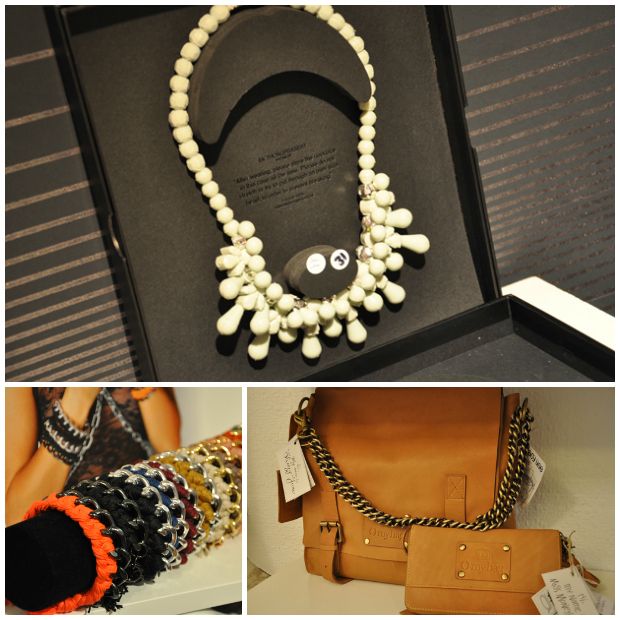 Francis & Pi scarfs — We Wood watch — Essentiel cap — Sam Edelman Lorissa spiked pumps
Elisa Lee necklace — EK Thongprasert necklace — Silis bracelets — Omybag bags
I hope you enjoyed this glimpse into the future. There's more to come next season so definitely check back again. For now let's enjoy the Winter time!