December 's here, which means the holidays are just around the corner! Have anything special planned? Like choosing a dress, choosing the right party makeup is just as important.
The holidays are the perfect excuse to glam it up and go for a more extravagant look. Makeup artist Peter Schmidinger designed these two gorgeous looks you can make your own: "Femme Fatale" which puts the emphasis on the lips or "Metallic blue night", a look which gives the eyes an icy night blue mysterious feel.
You need: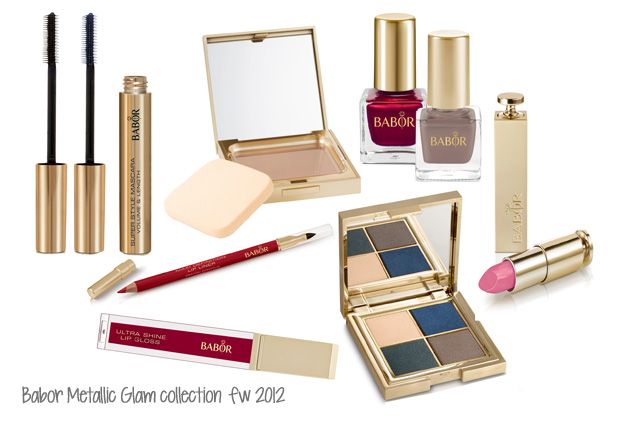 Metallic eye shadow collection € 29 — Super style mascara in black or blue € 22 — Ultra performance lip colour 30 Ice Rose € 22 — Ultra shine lip gloss 14 Dramatic Red € 20 — Maxi definition lip liner 06 Classic Red € 12 — Perfect finish foundation (5 shades) € 29 — Ultra performance nail colour 23 Dramatic Red and 24 Elegant Mud € 9,50.
How to:
Femme Fatale
Keep the eyes low key and only add a little charcoal just around the eye lashes. Keep the eyelids soft by using natural colors and combine them with a thick layer of black mascara. Give your lips a ravishing red shade with a shiny lip gloss in dramatic red after you've contoured them with the lip liner of the same color. Keep in mind that a glamorous look can only work when you have a fair complexion, so using a light and natural foundation is advised. Finish with the Dramatic Red nail polish to complete the look.
Metallic Blue Night
This look is my personal favorite because of the beautiful midnight blue shade that makes up the core of this look. Use the beige from the eye makeup palette to highlight just below the brows and add the night blue shade onto the moving eyelid all the way up to the crease and smudge around the edges. Add some blue mascara and finish with the pink glossy lipstick. Keep the nails natural with the beige shade of Elegant Mud.
What's your favorite look?