Today's outfit is the result of my 3 years of residing in Ghent, a city which is often characterized by a more alternative and hipster style. Summer has ended and slowly but firmly the days are getting shorter & colder. One of the best ways to stay warm even when wearing (short) skirts is by adding layers. I think I've never worn this many fabrics in one outfit and I didn't even do it on purpose. Leater, wool, denim, tulle.. it's all there. Afterwards I'm thinking I might've overdone it in an attempt to wear some clothes I recently found in the back of my closet that I haven't even worn yet. *Oops*
This was shot about 2 weeks ago when my dad and I went to take a hike in a nearby forest (medieval castle included = be-U-tiful), right before I got attacked by a zombie and became one myself (aka I got sick, hence the lack of posts).
Btw my Halloween was super boring, my dad had claimed the tv (damn you soccer) and I had no internet connection. The day after was even worse; the entire street had no access to electricity and running water. It sucked but we totally owned it. For the first time in over 12 years I managed to convince the parents to engage in a board game. How old school! I loved every minute of it (hello nostalgia) even though I lost BIG time. Dear electricity, I hereby grant you permission to go on vacay more often..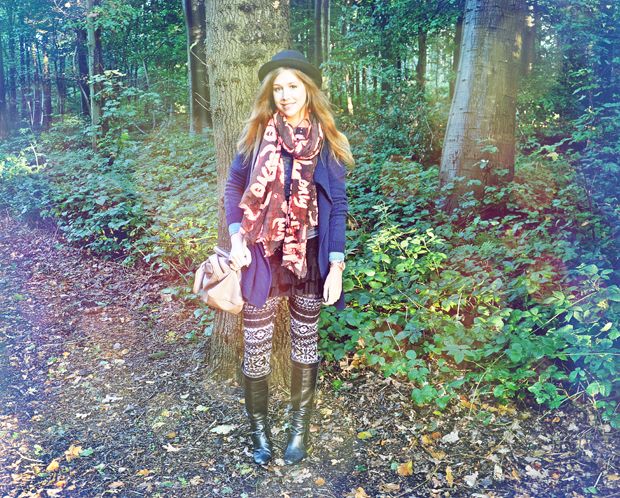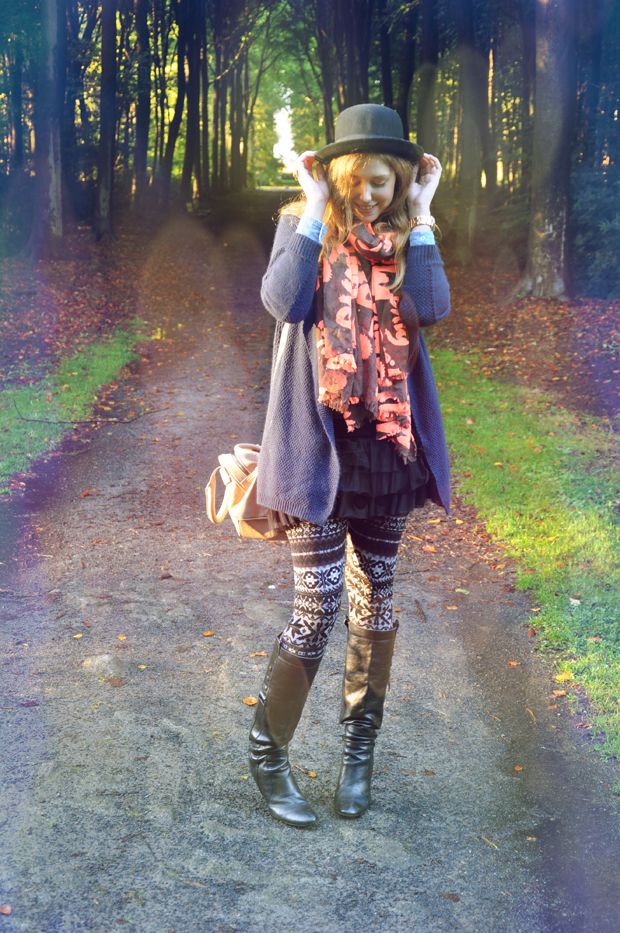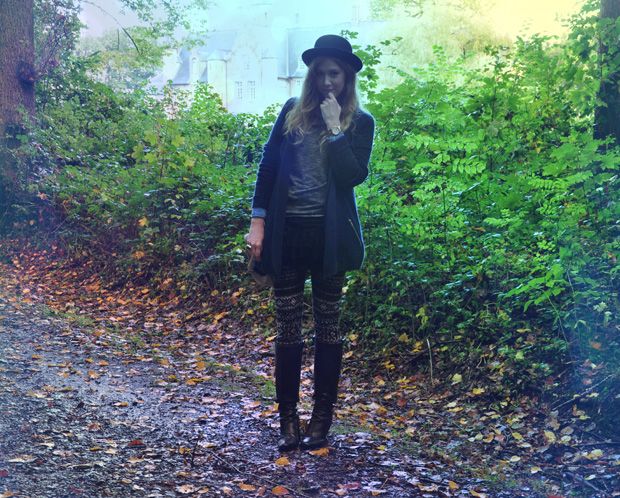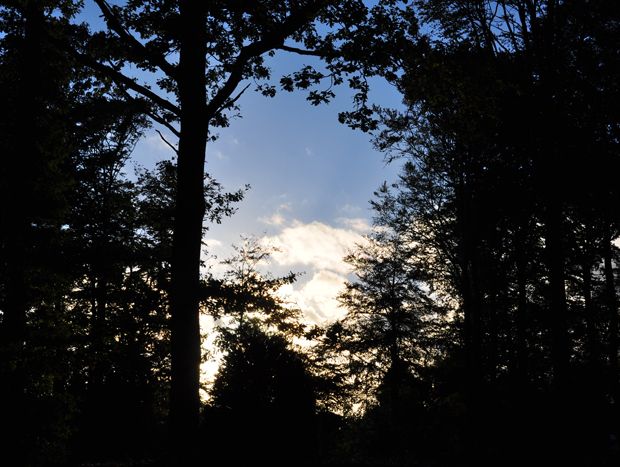 jumper & aztec leggings: UO — denim shirt & bag: Zara — blue cardigan: Vila — tulle skirt: Killah 
boots: Fornarina — scarf: Only — bowler hat: H&M — watch: Michael Kors — ring: YSL
My makeup is listed here.