After weeks of receiving teaser postal cards in my mailbox, the gorgeous new Dior campaign is finally revealed! Inspired by Brigitte Bardot's iconic role in And God Created Woman, photographer Tim Walker and director Jonas Åkerlund team up to capture the latest campaign for fragrance Dior Addict. The three-minute clip shows Dutch top model Daphne Groeneveld as a young Brigitte Bardot dancing around to Stereo Total's 'I Love You, Ono' on the French Riviera. Daphne was chosen as the face of Dior's two additions to the Dior Addict line; the fruity Eau Fraîche and heady floral Eau Sensuelle.
The Dior Addict line holds 3 fragrances:
Dior Addict Eau de Parfum: Its signature: Oriental and modern, smooth and vibrant. Its bouquet: Intense and vibrant, it reveals a rare treasure. The opulent Queen of the Night is an immense tropical flower that grows in Jamaica and blossoms only once a year, liberating its powerful vanilla scent in a single night. Its colour: The deep blue of a summer's night. Its style: A low-cut black sheath dress in the most beautiful organza.
Dior Addict Eau Fraîche: Its signature: Both sparkling and sharp, fresh and woody. Its bouquet: A radiant and subtle freesia combined with white lotus flower encounters explosive, delightful pomegranate. Its colour: the radiance of a bright and sparkling pink. Its style: A dance dress of transparent silk mousseline.
Dior Addict Eau Sensuelle: Its signature: Floral and sensual, harmonious and luminous. Its bouquet: Essence of rose and luminous jasmine, it contrasts soft and tender freshness with the harmony of floral heights. Its colour: A soft, tender mauve. Its style:A silky, elegant, lilac coloured dress.
There's also an online magazine featuring behind-the-scenes photo's, fragrance info etc.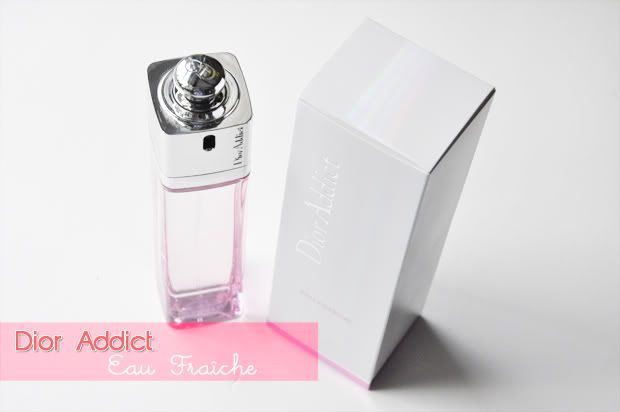 Dior was so kind to offer me the opportunity to choose one of the 3 fragrances. Since I was looking for a light, fresh summer fragrance I decided to go for Eau Fraîche. I haven't tried the other fragrances, so I have no idea whether or not this is the best choice for me, but what I DO know is that I've found my new favorite fragrance for the summer!
Eau Fraîche is a sparkling and fruity floral fragrance. The first chords contain sparkling citrus notes with a bittersweet grapefruit accent that is sublimated by sensual bergamot which is grown in southern Italy. The versatile heart is fruity, tart and flowery and lasts for several hours. It's where a subtle bouquet of freesia and white lotus flower meets the explosive and tasty pomegranate. The base contains wood accents and white musk. Lovers of the Dior Chérie fragrance will definitely appreciate this one as well.
The bottle is amazing as well.  It just breathes luxury, which is to be expected of Dior. Loves it! The design is simple yet super girly with it's slender shape, silver coated top and pink glass details. The cap at the top is to be twisted in order to spray the fragrance so no more dealing with unnecessary caps or accidental spraying in your bag. Mine's (100 ml) is a bit too big and heavy to carry around, but the 20 ml edition looks super cute and fits any handbag!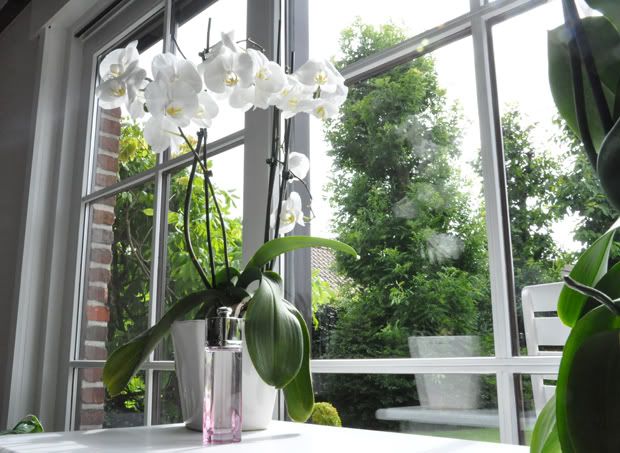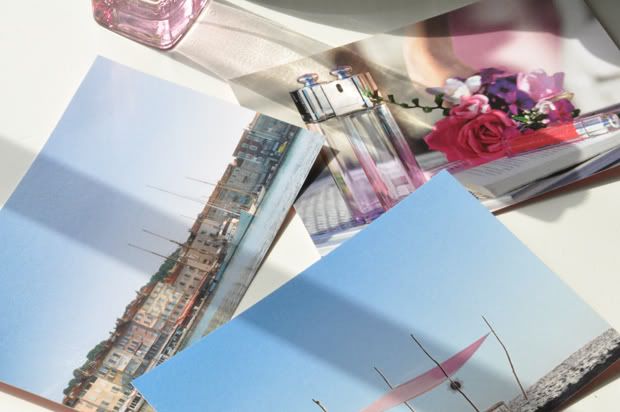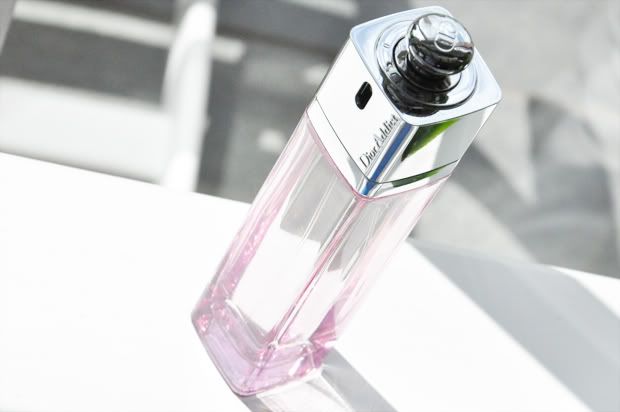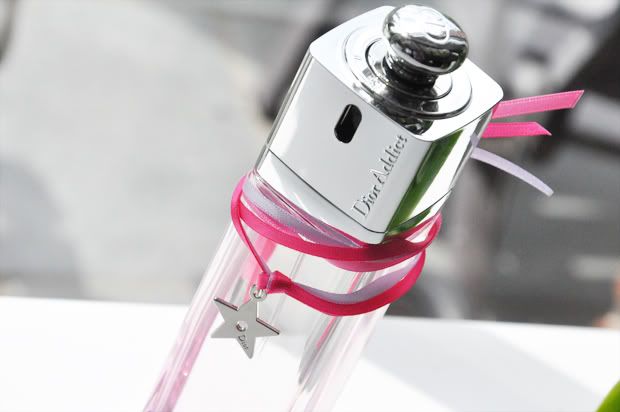 Dior Addict Eau Sensuelle / Eau Fraîche    20ml  € 48,69   —  50ml  € 70,72   —   100ml  € 99,72
Dior Addict Eau de Parfum    20ml  € 50,69   —  50ml  € 89,19   —  100ml  € 126,34
Are you curious about the 3 scents? They're now available in your local Dior perfumery!