COSRX has stayed a bit under the radar on this blog and unrightfully so. I've been using this Korean brand religiously since early 2016 and it's safe to say I've tried about 80% of the products they have launched since. You could say I'm a big fan of this minimal brand so it was about time for a review! One of their products that intrigued me from day one was their Advanced Snail 96 Mucin Power Essence, which contains a whopping 96% of snail secretion! If the thought of snail mucin repulses you, hear me out…
Why snail mucin?
Snail secretion is humectant, emollient, antimicrobial, antioxidant-rich, and contains collagen, elastin, and cell communication-facilitating glycoproteins, among other skin-friendly components. Research shows it may have wound healing abilities and repair of photoaged skin and acne scarring. It may also have long-term anti-aging and skin-smoothing benefits. In other words, snail slime is a lovely natural moisturizer.
COSRX Advanced Snail 96 Mucin Power Essence
Formulated with 96% Snail Secretion Filtrate (Mucin), this essence has gone where no snail essence has gone before. Because it has so little ingredients, you have the best chance of enjoying the benefits of snail mucin mentioned above. The other 4% is a mix of non-irritating moisturizing ingredients and a preservative (the latter was lacking in the Benton Snail Essence).
It's a lightweight clear thick essence meant for all skin types, yet targets people with sensitive skin in particular. Contrary to what it looks like, the goopy texture feels like a dream when applied to the skin. It immediately makes your skin feel deeply hydrated and fuller all day long. The effects of longterm use were even more wonderful: it got rid of a lot of irritation & redness in my skin and removed the tiny bumps. My skin looked healthy, smooth and glowing!
It's safe to say this product was a game-changer in my skincare routine and has reached holy grail status in my book. I have repurchased this and will continue to do so until I find something even better. If there's one snail product you should give a go, I'd say this is it!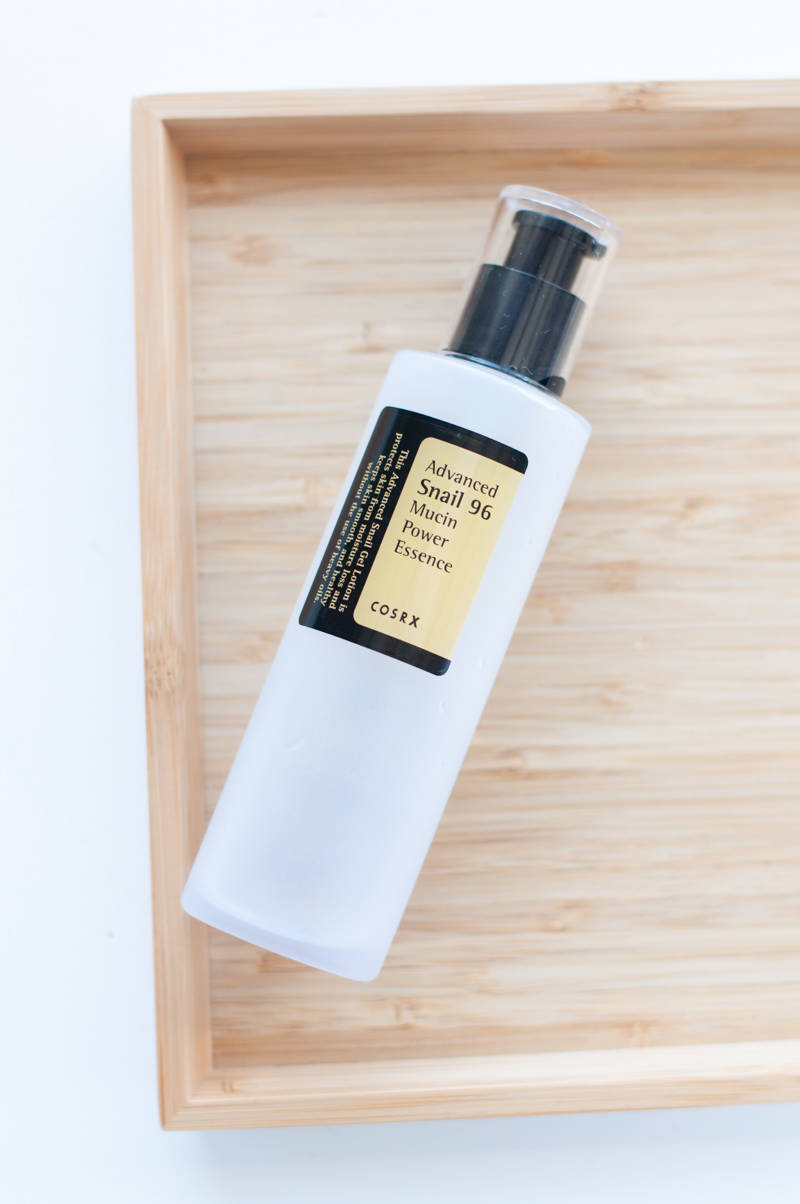 Ingredients: Snail Secretion Filtrate, Betaine, Butylene Glycol, 1,2-Hexanediol, Sodium Hyaluronate, Panthenol, Arginine, Allantoin, Ethyl Hexanediol, Sodium Polyacrylate, Carbomer, Phenoxyethanol
COSRX Advanced Snail 92 All In One Cream
COSRX recommends to follow up with the Advanced Snail 92 All In One Cream, so I did. This cream is suitable for all skin types, but I'd say combination, oily or dehydrated/oily skin types will get the most benefit out of this cream.
Formulated with 92% Snail Secretion Filtrate, this cream is basically the thicker cream version of the essence. It's clear, smooth and just as goopy. Great, because the more snail, the less room there is for other irritants. Like the essence, it's meant to nourish and moisturize the skin but it's not the most moisturizing cream out there. If you have dry skin, this might not be enough to use as a standalone moisturizer. Even during winter I sometimes found it wasn't enough for my dry cheeks. During summer, this cream is enough to keep my face moisturized and nourished without adding extra shine. Sometimes I'll use it as a sleeping pack too.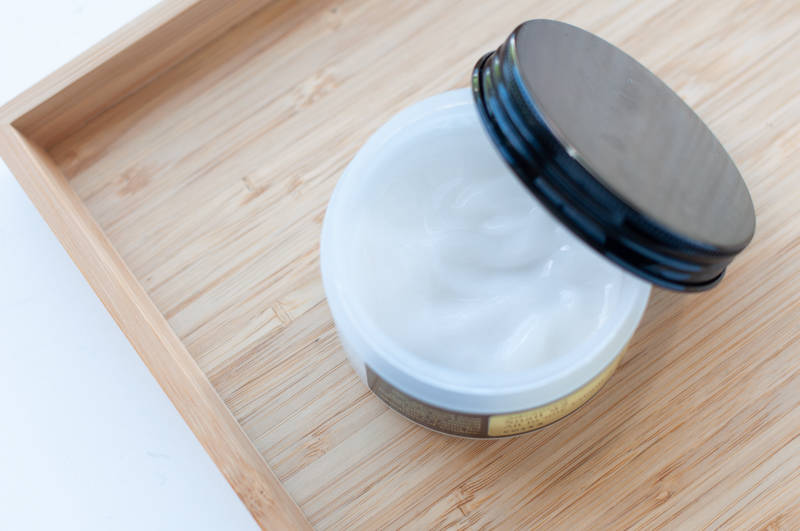 Ingredients: Snail Secretion Filtrate, Betaine, Caprylic/Capric Triglyceride, Cetearyl Olivate, Sorbitan Olivate, Sodium Hyaluronate, Cetearyl Alcohol, Stearic acid, Arginine, Dimethicone, Carbomer, Panthenol, Allantoin, Sodium Polyacrylate, Xanthan Gum, Ethyl Hexanediol, Adenosine, Phenoxyethanol
Conclusion: I liked the cream enough to repurchase it whenever I'm low on creams but the essence is the star product I truly can't get enough of and want to recommend anyone with irritated, acne-prone skin that is in need of some moisture. Have you tried any snail skin care products before?
COSRX Advanced Snail 96 Mucin Power Essence (100ml) – € 21
COSRX Advanced Snail 92 All In One Cream (100g) – € 23
Available at many k-beauty retailers, Ulta, LookFantastic, Zalando etc.
Disclaimer: Products were purchased