In this chapter of The Barcelona Diaries I'd like to introduce you to a cosy neighborhood called el Gòtic. This residential area connects Plaça de Catalunya with the port and Barceloneta Beach. The place  is a labyrinth of little streets with a surprise to be found around every corner. Take a detour off of the main routes like La Rambla or Via Laietana and discover the little touristy shops along the way if you're planning on going to the beach. It's one of the oldest regions and the buildings are impressive, especially the Catedral de Barcelona, which you can also enter during the day.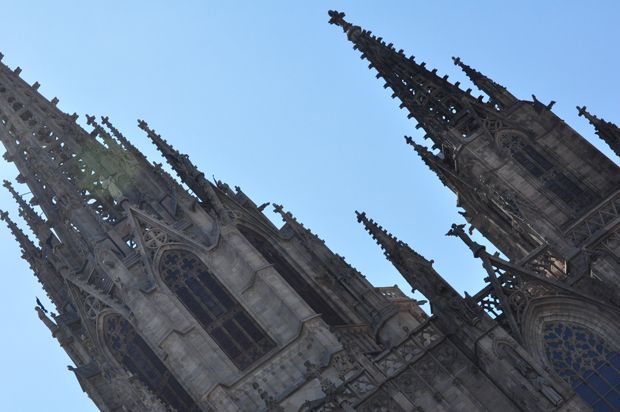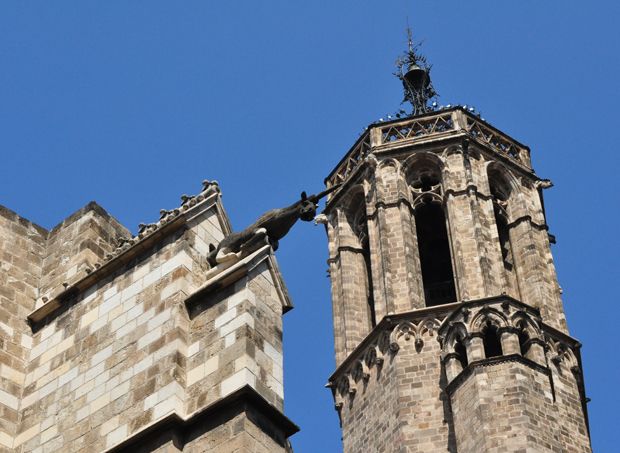 An eye for detail is essential while strolling around el Gòtic. Before you know it you'll miss the magical unicorn.
By night, the place transforms into a hunting ground for food, because of its many restaurants. Finding a good restaurant can be a hit-or-miss experience, but like anywhere else it's usually the places that are packed is where you need to be. And by packed I mean packed with Spanish people. Avoid the restaurants that target tourists and start serving at 6 pm. The Spanish have a different day schedule than most other cultures and they usually eat very late in the evening. Your best option is to check out the places you want to visit and book a table beforehand. That, or wait until there's a free spot.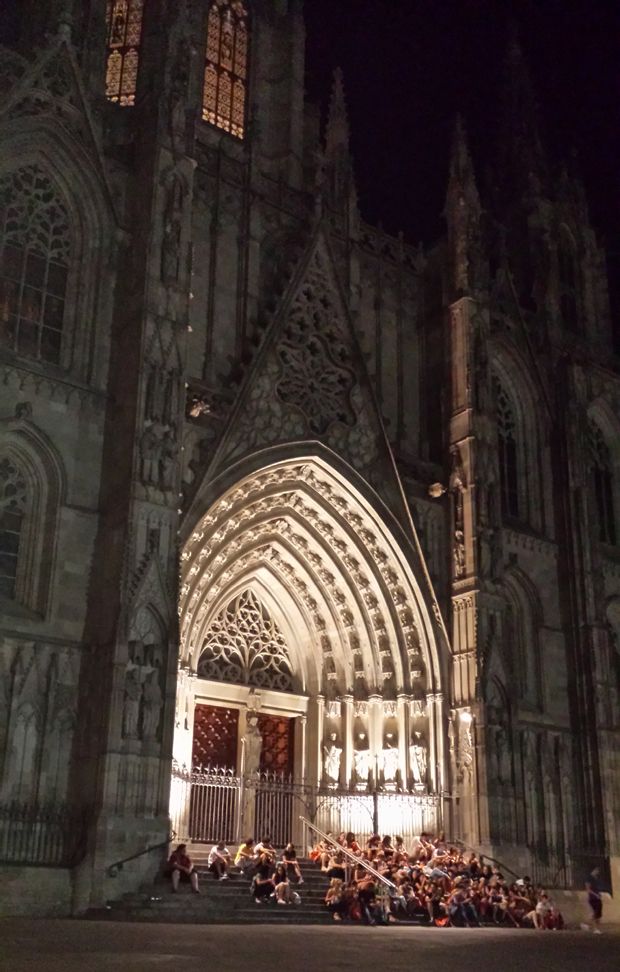 We were lucky to score a table without reservations at Shunka, a tiny Japanese restaurant which was very well hidden in the streets of el Gòtic. You can either sit at a table or at the bar, the place where the magic happens. OMG you guys, you need to check it out if you like Japanese food because this is were I got the best meal of my entire trip (and probably also the most expensive one)! The place is tiny but charming, the food is great and the service is super friendly. We had dinner incl drinks for around 37€ per person. If you weren't lucky enough to score a seat, try Koy Shunka, which is another Japanese restaurant in the area by the same owner. More details here.
You can find Shunka at Carrer dels Sagristans, 5 in El Gòtic.
Other places in the same street that look great are Bun Bo (Asian fusion cooking) and Babia (traditional Spanish food). They were always crammed with people so we didn't have the opportunity to dine there, but next time (and I hope that will be soon) I'll have to go and try them myself! Because we couldn't find any free tables and we were too hungry to wait, we decided to have dinner at Taverna del Bisbe, which is located right next to the Cathedral. I could've sworn the British gal sitting at the table next to us was Jessie J. She looked just like her (even though I don't know what her look is nowadays)!
The food was really tasty, but not phenomenal. The service was a bit lacking so in total I wouldn't call this the best place to go. If you do want to try it out, try to get a place on the terrace to enjoy the street performances while you dine.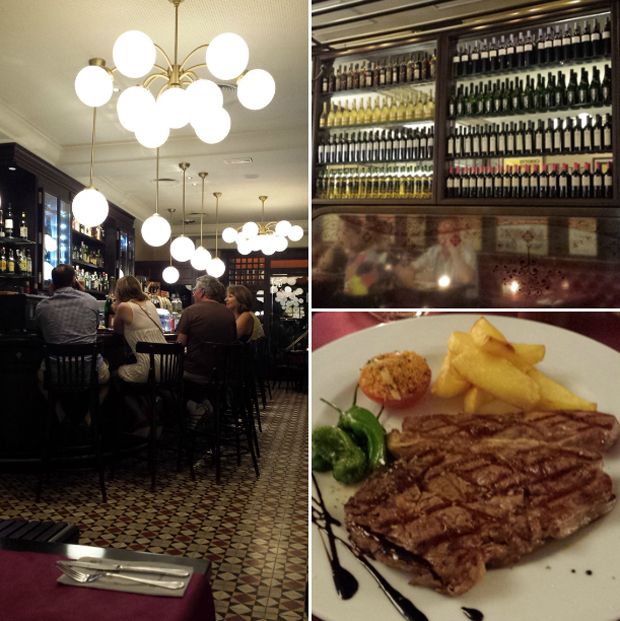 Taverna del Bisbe is located on the corner of l' Av. de la Catedral and el Carrer de la Tapineria.
A bit random, but also located in the same area is one of Barcelona's 3 'Tiger' shops. It's basically the Danish interpretation of Hema, meaning a store with cute & fun stuff for your home, kids, beauty cabinet, kitchen gear etc at reasonable prices. No actual tigers here, sorry. (There's a zoo nearby though) We don't have a Tiger store here in Belgium, so this was an interesting discovery.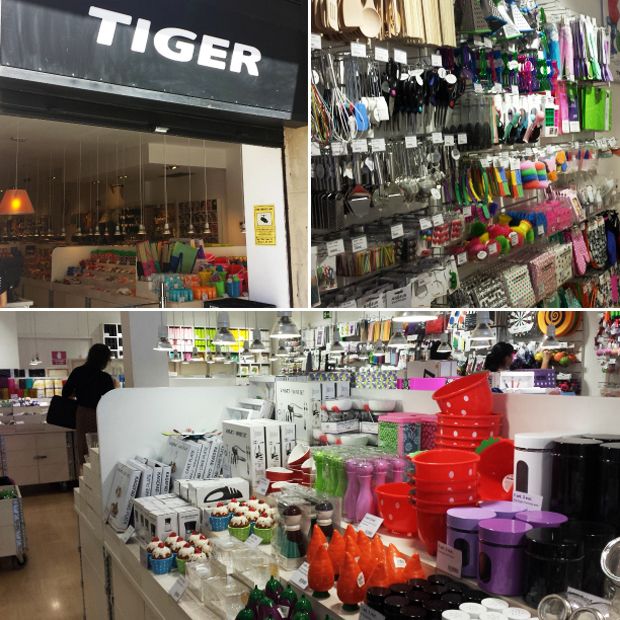 You can find Tiger at Comtal 32.
That's it for today, I hope you have a better idea of where to go next time you're going to Barcelona. But that is not all, I still haven't showed you my favorite spot yet!
Pssst.. Don't forget to check out Part I and Part II of The Barcelona Diaries.