A couple of weeks ago I made a last-minute trip to one of the most beautiful cities in all of Spain; Barcelona. It had been 7 years since I last set foot on it's pretty paved sidewalks during my senior year high school trip (I kind of feel like an old lady now) and I was curious to see what had changed.
With 'The Barcelona Diaries' I want you experience Barcelona if you haven't gotten around to visiting this wonderful city, or relive it if you have. In this guide which I'll be presenting in a series format (too many pics to show) I'm going to point out some places that are definitely worth visiting, wether you're into fashion, culture, architecture, history or just looking for good food. I hope you enjoy!
– La Boqueria –
I'd like to start off this guide with a foodrelated tip: if just for one day, leave your hotel's breakfast buffet for what it is and head out to the Mercat de La Boqueria. Located just 5 minutes away from Plaça Catalunya and on a narrow alley off the world-famous Rambla de Sant Josep boulevard, La Boqueria is thé place to be when it comes to fresh food. Known for being the biggest fresh market in Europe, this is where merchants, locals and tourists gather to get the best items from all over the world.
This indoor market has been operative since the 13th century and offers a wide range of mouth-watering foods; from freshly caught fish (from the nearby harbour) to eggs, candy, meat & other animal parts and local delicacies (tortilla, churros, pastries, tapas). Vegetarians won't be disappointed either thanks to its large number of fruits, nuts & veggie stalls. The fruit salads are sold for as little as 1 – 2 € and make a great refreshment on a hot day. Just keep in mind that the stuff at the front of the market is more expensive than the back, so make sure you do a tour first before you start purchasing. Go early in the morning to avoid the tourist crowds and see the locals in action. I visited the market 3 times during my stay.
If you go in any other month than August you can take a cooking class and learn how to make traditional paella, tapas & sangria.
After you've done your groceries grab yourself a seat alongside the bar of one of the many food stalls that serve as mini restaurants and taste the market's delicacies first hand. Pinotxo, alledgedly the best tapas place in all of Barcelona, is a place you might want to try. I didn't have the patience to queue (too hungry) so I went for a seat at Universal, where I tasted some great grilled baby squids with garlic sauce. The fries weren't all that, but who does fries better than the Belgians right?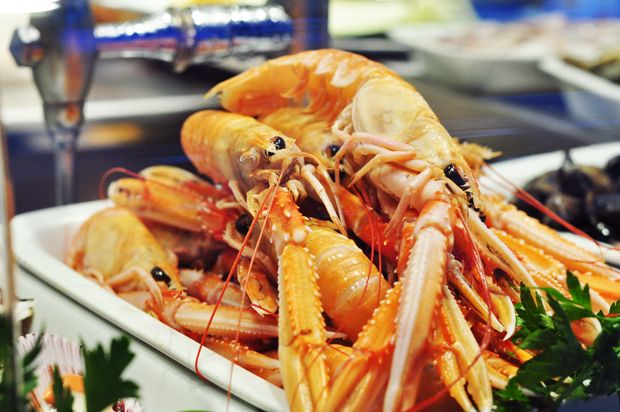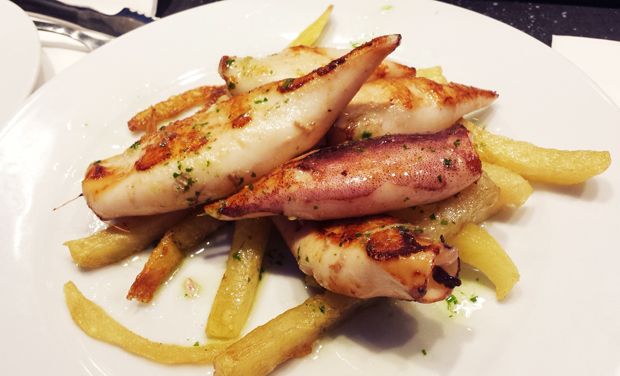 Feeling hungry yet? Part II of 'The Barcelona Diaries' will follow soon!
First pic via Steps.be