I remember the last time phone cases were popular everyone was using Nokia's 3310 (which now seems like AGES AGO). Now that everyone's practically carrying the same phone again, personalizing your smartphone is hotter than ever.
I keep telling myself I'm lucky I don't have one of the latest models yet because I'd probably go bankrupt on adorable cases. Not that they're expensive though. You can order one of these cuties below for as little as € 2 from Hong Kong based Ebay sellers.
I've listed a couple of my faves below (and tried to find some for Samsung users as well).
What's your favorite?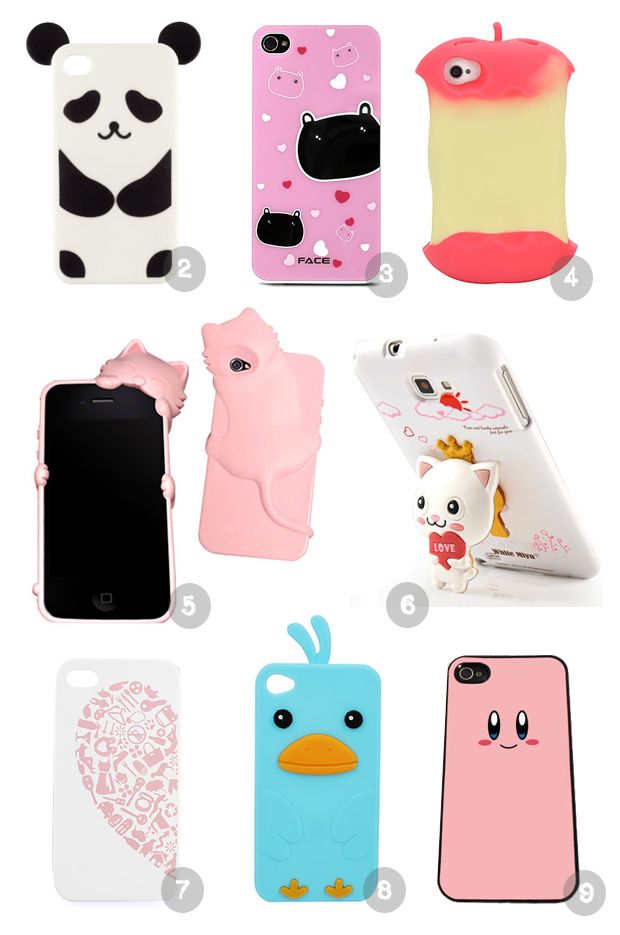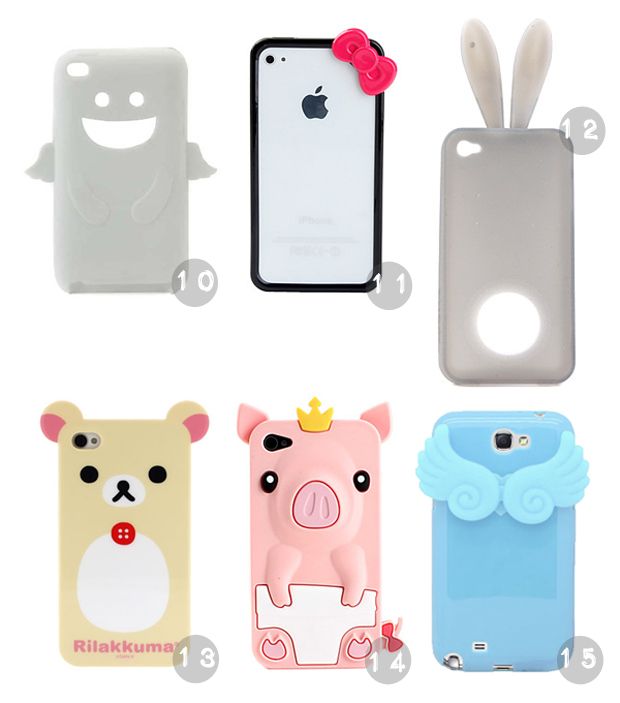 1. fur cat & tail (Samsung)  2. Panda via H&M 3. Mirror Micky via Kongsense
4. bitten apple  5. Kiki cat (also for Samsung) 6. White Miyu (Samsung)
7. pink heart via Mini In The Box  8. 3D chicken 9. Kirby via Etsy
10. angel  silicone 11. Hello Kitty bow bumper frame 2. rabbit 13. Rilakkuma
14. 3D crown(ed) pig 15. 3D glow in the dark wings (Samsung)
*all cases are available on Ebay.