The holidays are coming up, which also means the release of one of my favourite beauty releases of the year: the holiday/Christmas make-up releases! One of my favourite ones this year is without no doubt, the Golden Winter collection from Christian Dior, which I went to discover at INNO in Brussels during the launch event last Friday.
Golden Winter basically offers anything you'd need during the holiday festivities; glitter & glamour with a big golden sheen on top. The story behind Golden Winter begins at the castle of Versailles on Christmas eve, whose extravagant interior is a mix of gold, pearls and pink.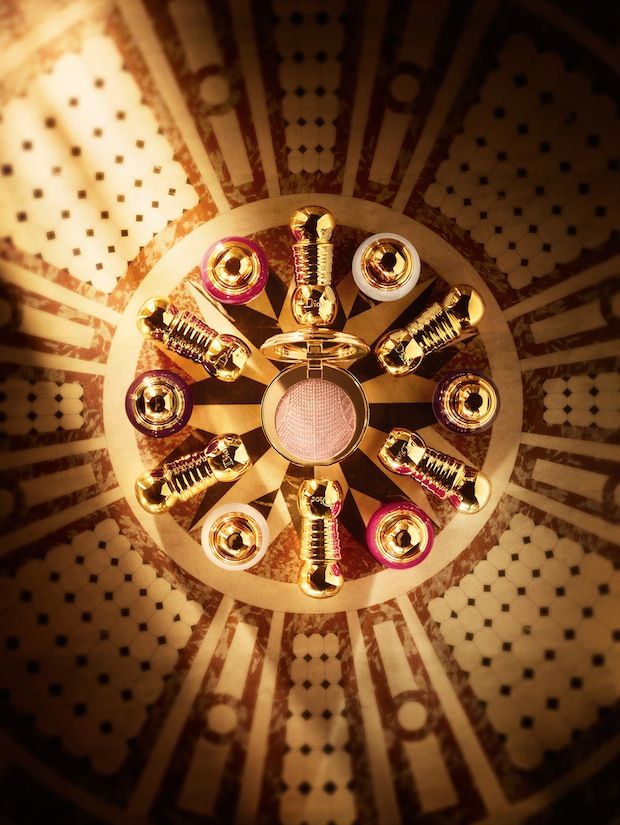 2 Products take the spotlight when it comes to the must-haves of this collection: the Diorific Illuminating Compact Powder and the Diorific Duo Manicure.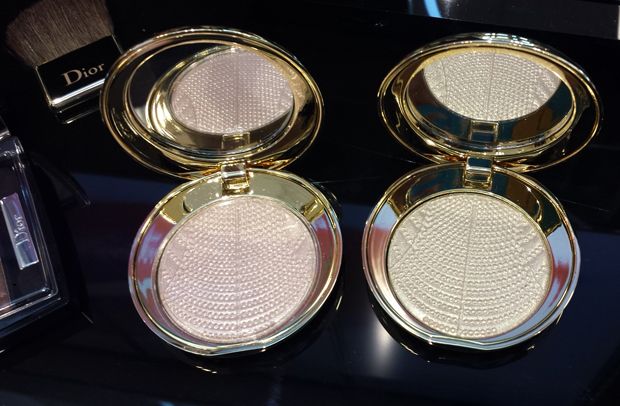 The Illuminating Compact Powder comes in a heavy, but beautiful gold packaging that'll make you treasure it like its a jewel. The product itself carries a slight scent of the famous J'Adore fragrance and also the design imprinted resembles the neck of the fragrance bottle, which is inspired by the long necklaces of the Masaï tribe. It comes in 2 colours: a pink gold and a pearl gold. The texture is lightweight but has a nice shimmer to it which you can use on your face as well as the schoulders or cleavage. This one's pure luxury and absolutely gorgeous. And VERY limited edition. If you want to spoil yourself or a loved one, you better do it fast!
Second is the Diorific Duo Manicure; a set of two nail polish bottles in the same design we saw last year. One's a beautiful shimmery gold and the other is in fact, not a nail polish, but pearls you use to create the famous caviar nails! True, Dior is a bit late to the party, but so am I. These will be the first Caviar nails that I'll own and I'm super excited! I got to try them at the event and it looks great so far. Included in the set is a gold lacquered funnel and a little plastic tray to help gather all of the excess pearls so you can put them in the bottle again. You'll be seeing this in more detail soon..
Below you'll find an overview of the entire collection which will be available in stores now. Caution: not all products will be offered at all Dior counters. Check down below which ones you'll need to take a detour for.
The following products are ONLY available at the 4 Dior booths in INNO shops:
Diorific – Poudre compacte illuminatrice parfumée – 001 Rose d'Or / 002 Perle d'Or   74€
Diorific – Duo manicure bijou – base vernis or & perles cristallines – 001     41€
Diorshow – Fusion Mono eye shadow – 521 Comète     33€
3 Couleurs Glow eye shadow palette – 951 Rosewood Glow      47€
Diorshow Liner Waterproof – 738 Rosy Gold       25€
Dior Addict Gloss – 451 Enchanted Rose / 776 Pink Fantasy     31€
The following products are available at all official Dior perfumeries:
Rouge haute couleur longue tenue  lipsticks –          38€
038 Diva /041 Étoile / 042 Winter / 043 Joy / 045 Royale / 046 Minuit
Diorific Vernis nail polish – 128 Winter / 751 Marilyn / 775 Royale / 995 Minuit     27€
5 Couleurs eyeshadow palette – 634 Golden Flower / 644 Golden Snow       58 €
I'm absolutely in love with this collection. Its a little pricier, but hey it's for the most wonderful time of the year after all! I'm keeping my eyes open for the 5 Couleur eye palettes, Illuminating powder in Rose d'Or and the Royale lipstick. And what about you?
Is Golden Winter your cup of tea? What are your favourites?
Check out more pics of the collection on my FB page!