Spring is the perfect moment for an afternoon tea party. The spring scene gracefully lends itself to a wonderful affair in a charming secret garden full of fresh, budding flowers. Think of tables strewn with flower petals, loaded with pastel cakes, gilded porcelain tea cups and abundant quantities of only the best tête-à-têtes. It's an Essie tea party, and you're invited!
So serve some spring in style. Put on your tea-colored glasses and let your ladyfingers lead you to this beautiful collection with flower-inspired, shimmering hues. A fairytale palette of sublime femininity and romance. Match them perfectly with a long, lace dress and pearls and let yourself be carried away by the beauty of the moment. Now let's take a look at the collection of beauties Essie has come out with this time shall we?
A Touch of Sugar: a cheerful carnation pink sweetened with a golden sheen (shimmer)
Pinkies Out: punctual and precise, a pearly apricot coral is everyone's cup of tea.
Tiers of Joy: a periwinkle blue with lilac reflection is a true crown. (pearl)
Stirring Secrets: mix a little bit of mystery with a light nude beige cream, infused with soft rosette tones. (cream)
Reign Check: choose the royal treatment with a metallic dark green blue. (metallic)
Teacup Half Full: an optimistic hazelnut brown bathed in a golden rainbow color (pearl)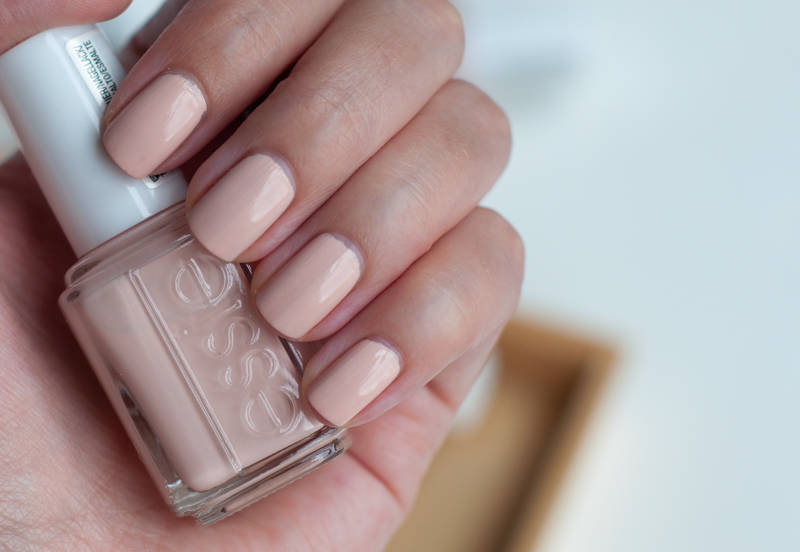 I haven't worn all of them yet, but I already know what I'll be wearing the coming months! My personal favourite from the collection – and one that has earned a top spot in my all time favourite Essie nail polishes – is Stirring Secrets. This gorgeous nude with cream finish is just the perfect match for my pale skin. It looks absolutely wonderful on both my fingers & toes, even when I'm a little tan.
Essie Spring 2019 nail polish – € 12,50 / $ 9 / £ 8
Essie is available at the drugstore (for BE in Di and Kruidvat)
Disclaimer: PR sample offered for consideration