The new range of Only You nail polishes is out and boy, they are pretty! For Fall Ici Paris XL created 5 shiny and iridescent shades named Mystified, Free and Easy, Sparkling, Serendipity and Happiness. Lots of prettiness for a small price.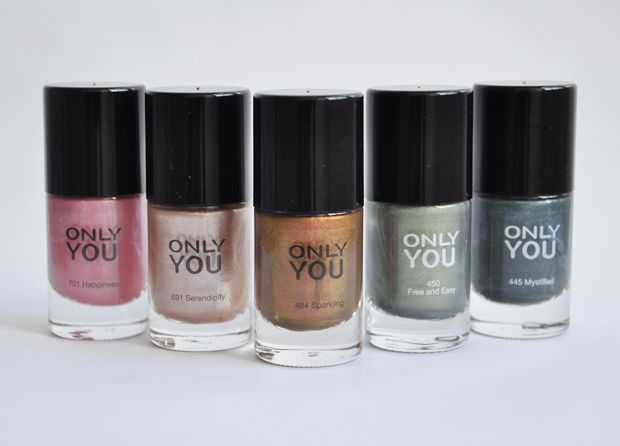 Happiness: Romantic pale pink for perfect hands.
Serendipity: A light pink and iridescent beige that reminds you of the beach from your summer holidays. For a "nude chic' effect on your nails.
Sparkling: A bronze color that perfectly refers to the colors that surround us in the fall.
Free and Easy: Green with a glittering sheen, equally beautiful in the city during the week and in the countryside during the weekend.
Mystified: A gray blue so deep you want to lose yourself in it.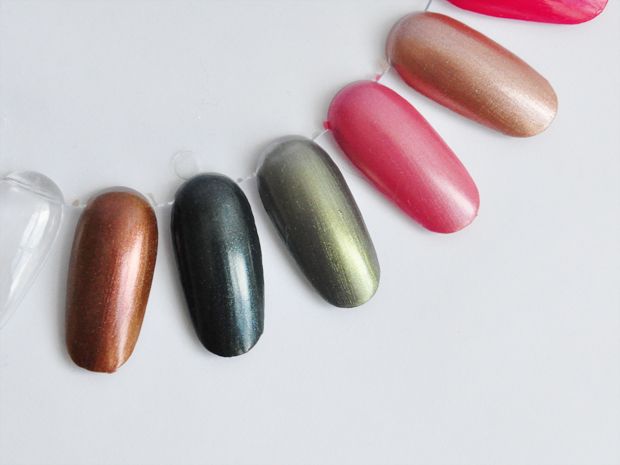 My experience with these polishes:
The pearlescent finish of the polishes looks chic and can be worn for many occasions. It's very hard to pick a °1 since they're all pretty in their own way. Out of these 5 I'd say 'Sparkling' is my least favourite. Because of the big brush the polish is fairly easy to apply. The texture is very sheer though, so I had to use 3 coats to get enough coverage. Luckily though, the polish doesn't dry as slow as the previous trend collection. My nails stayed chip-free for about 4-5 days, which is okay (I've had worse for 3 times that price). What can I say, I'm a fan!
Because of the great success of the launch, they're also expanding the basic range with 15 new shades (on top of the current ones) as of November.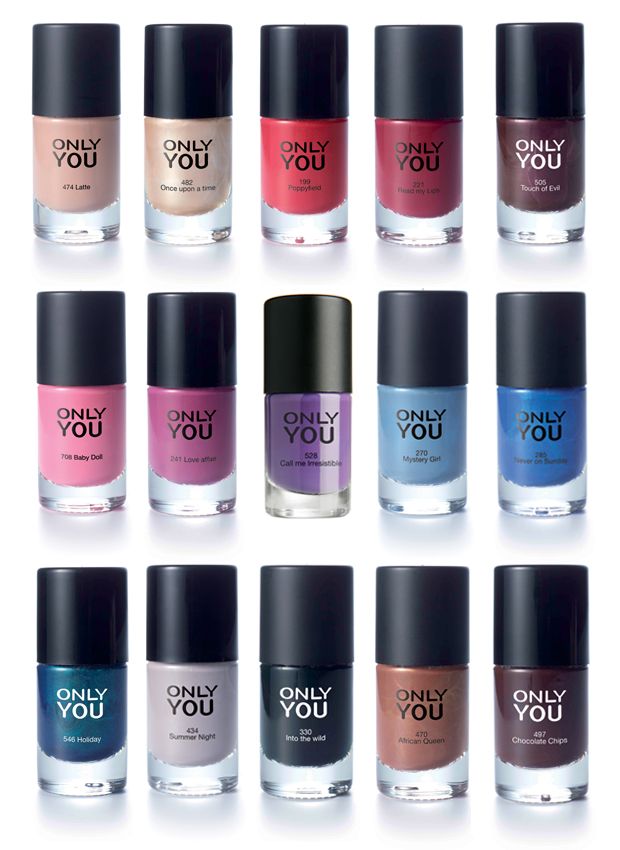 The colours include 2 nudes: Latte and Once Upon a Time, 3 new reds: Poppyfield, Read My Lips and Touch of Evil, 3 new rose-mauve shades: Baby Doll, Love Affair and Call Me Irrisistible, 3 new blue shades (and my personal favourites) Mystery Girl, Never On Sunday and Holiday, and to finish off with Summer Night (subtle grey), Into The Wild (dark green) and 2 brown shades; African Queen and Chocolate Chips.
The 5 Fall shades are now available and the 15 new shades will be released in november. You can get them for € 4,95 at your local Ici Paris XL store.