Now I might not be a sporty gal, but there's something about sports jerseys that draws me and I can't quite put my finger on it. Maybe it's the I-don't-give-a-f* attitude that comes with them when I think about the jocks and hiphop enthusiasts who wore these waaaay before they were in style. Or maybe it's the side-effect of feeling like you're part of something, like when you're wearing the tee of your favorite band while spotting someone with the same one at a concert. It's like you're somehow connected. And let's be honest, that's probably the only time you don't mind wearing the same thing at an event…amIrite?
I had the same thing when I saw a sports tee with 'Tokyo' on the back at Zara in Barcelona. Given my history with the city, not buying it was simply not an option. Well, today I'd like to introduce you to a similar wonderful treasure find of mine called LPD New York!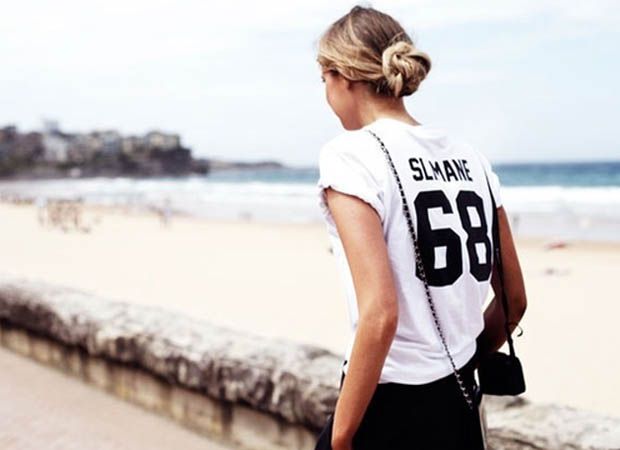 LPD New York is a brand new label by NYU grad Benjamin Fainlight, who managed to get his gear sold on Net-a-Porter in just one year flat. His idea of designing athletic-inspired shirts that feature designer names and birth years on the back struck gold with a NaP deal and now his pieces are sold in prestigious stores all over the world. While the idea might not be new, (in fact, the bold designer labels that we were supposed to avoid the last couple of years have been on the rise again) the strategy behind it is. This time, not the labels but the designers behind them are put on a pedestal, which helps to separate the fashion connaisseurs from the people who just buy into brands. This clever idea just puts the whole exposure of fandom in a new perspective, wether it's dead serious or just a parody.
LPD is short for Les Plus Dorés, French for "the most golden", a phrase that evokes the team spirit inherent in LPD's jersey-like duds. And that's the most brilliant part of it all; team spirit. Connecting. Bonding. Remember the days when people used to wear Team Angelina or Team Jennifer shirts? Those too, were the simplest tees on the planet, yet so many people (mostly in the US) started to wear them to show which team they were on until eventually the tees became a parody on their own. It's brilliant marketing, but also one that usually has a short life span. That is why I'm curious to see what Benjamin is planning to do next. I'll be keeping a close eye on LPD NY!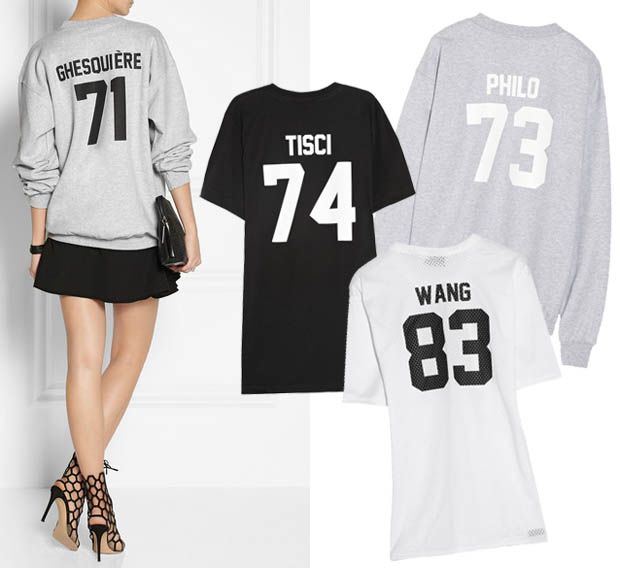 In case you're interested to get your hands on one of the tees, jerseys or hoodies: LPD New York pieces retail from € 85 – € 150. If that's a little too much you can always make this a DIY project. It shouldn't be all that hard to do with a plain tee and some photoshop skills.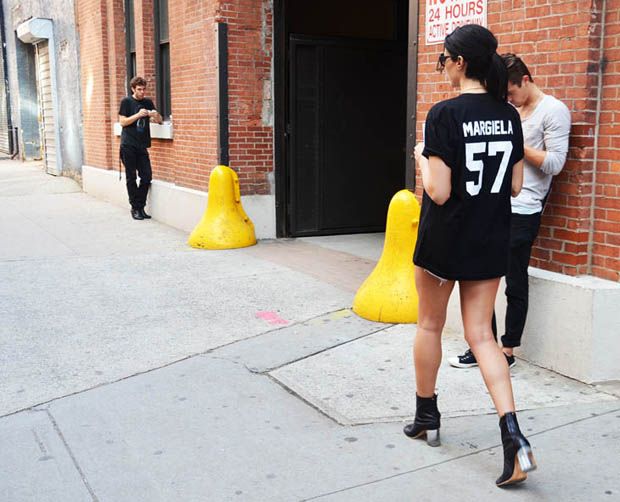 What do you think of LPD New York? And whose team are you on?
Pics via Net-a-Porter, Things I Just Love Today, StyleHunter & DashCollective.