Time for a sexy topic today: (cough) feet! Or rather, foot care! The sun is finally here, so you probably kicked off your shoes and switched them for a pair of summery sandals. Or, for the badasses out there, you enjoy to walk around barefoot. Well so do I, but that's not always the best idea for your feet. And I probably don't even have to mention what heels can do to your feet.After a couple of days you'll feel them getting dryer, and when you don't do anything about it, you might even get some cracks. I used to apply some regular body cream almost every day during summer as a preventive measure but as I'm getting older I found that I can't get away with this method any longer. I needed special foot care.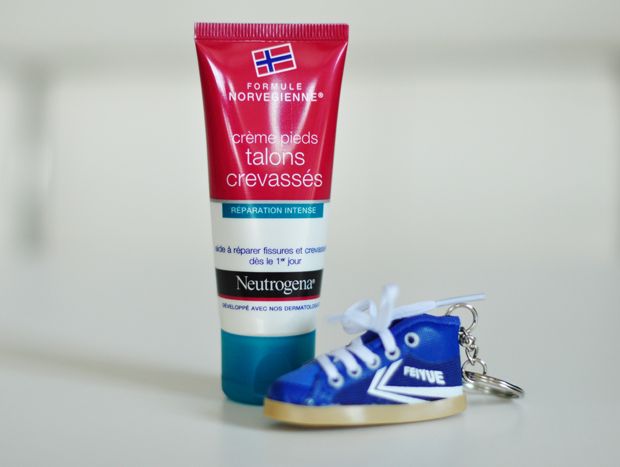 During the press days I got introduced to the Norwegian brand "Neutrogena". I absolutely love pharmacy brands so I'm always up to try some new stuff whenever I get the chance. The first thing I tried was the Neutrogena Foot Cream for Cracked Heels. Now I don't suffer from cracked heels all that much (it rarely happens) but my feet do get rather dry and rough around the heel and toes from wearing sandals. My mum actually has cracked heels quite often, so we tested this together as an evening ritual.
The first thing you notice when you open the tube is a subtle yet refreshing scent. I can't quite put my finger on it, but it smells nice. The texture is somewhere in between a cream and a gel, which helps it spread over the rough surface as smooth as butter. At first I thought 40ml was a bit too small, but after trying it it's definitely enough to last you a while. The packaging recommends to use it twice a day, in the morning and evening, but we found that once a day was enough. It depends on how bad your situation is I guess. Plus, you still need to find the time to do it, since you won't be able to walk around for half an hour after rubbing it in. Who has time for that in the morning? Not me, that's for sure!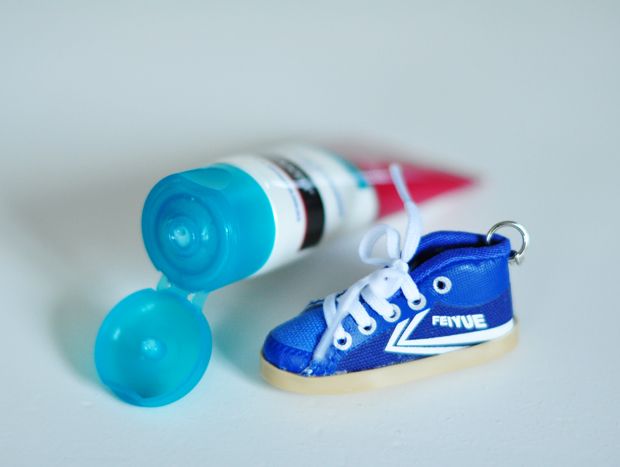 Both of us noticed changes in the texture of our feet after each application. The surface became smoother and the cracks started to heal. Furthermore, it helped to keep our feet hydrated in between applications. I guess you could say we're hooked. This is yet another product I don't want to run out of.. ever.
Ingredients include: Water, Glycerin, Cetearyl Alcohol, Petrolatum, Cyclomethicone, Panthenol, Dimethicone, Keratin Amino Acids, Menthol, Allantoin, Dilauryl Thiodipropionate, Bisabolol, Tocopheryl Linoleate, Sodium Cetearyl Sulfate, Sodium Sulfate, Stearic Acid, Methylparaben, Propylparaben, Diazolidinyl Urea, Sodium Chloride, Fragrance.
The second Neutrogena product I tried is the Deodorant Feet Anti-Transpirant Spray aka the foot deodorant. Why didn't I discover this sooner? This is the perfect item for sneaker lovers, sporty peeps and those with sweaty feet. You can either use this before wearing your shoe or after as a way of refreshing. I prefer to use it before, as it helps to balance the transpiration by absorbing it and it helps to counter bacteria. The spray gives an instant cooling sensation which diminishes fast and turns into a soft powdery finish when dry. The scent is very neutral, which makes it useful for both men and women.
I can't go without it anymore. In fact, it was one of the first things I packed for my trip to Barcelona, and boy was I glad I did! Lifesaver. The longevity depends on the kind of footwear your wearing and how much you sweat, but overall the effect lasted up to 8 hours on me.
Ingredients: Isobutane, Cyclopentasiloxane, Aluminium Chlorohydrate, Cyclohexasiloxane, Silica Dimethyl Silylate, Tocopheryl Acetate, Farnesol.
The products cater to different needs (dry/damaged or sweaty feet) and they do a great job so it's hard for me to pick a favorite. If I really have to choose, I'd go for the foot cream because of its wonderful healing properties. I received a similar package from Hansaplast a while ago and I'm curious if the products will be able to match up or even top the ones from Neutrogena. Either way, I'll keep you posted! For now all I can say is: Neutrogena, I've got my eye on you! I'm curious to try more of their products because this has been a wonderful first experience. Now excuse me while I'm off for another foot rub..
Neutrogena Anti-Transpirant (150 ml) € 9,50
Neutrogena Foot Cream for cracked heels (40 ml) € 9,30
You can find Neutrogena at the pharmacy.