Hey guys, how was your weekend? Even though Spring is kind of letting us down this year by presenting us with tons of rain and hail, it won't stop me from going outside with bare legs and catch the few sunrays that do manage to come through. My secret? Wearing a comfy warm sweater on top and underneath a warm long sleeved tee.
I shot these at the Wallemote – Wolvenhof domain in Izegem which has not 1 but 2 castles. One's beautiful and is often used as a wedding location while the other looks a bit eerie and haunted even though it's not that old (from 1903).
Fun fact: Did you know Belgium is the country with the highest number of castles per square km in the world? Almost every city has one. I'm always anticipating trips to foreign countries even though there's still so much to know and see here. Therefore I've made the decision to be more of a tourist in my own country every once and a while.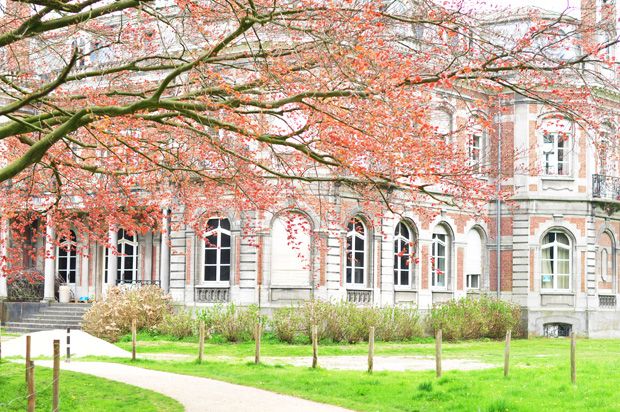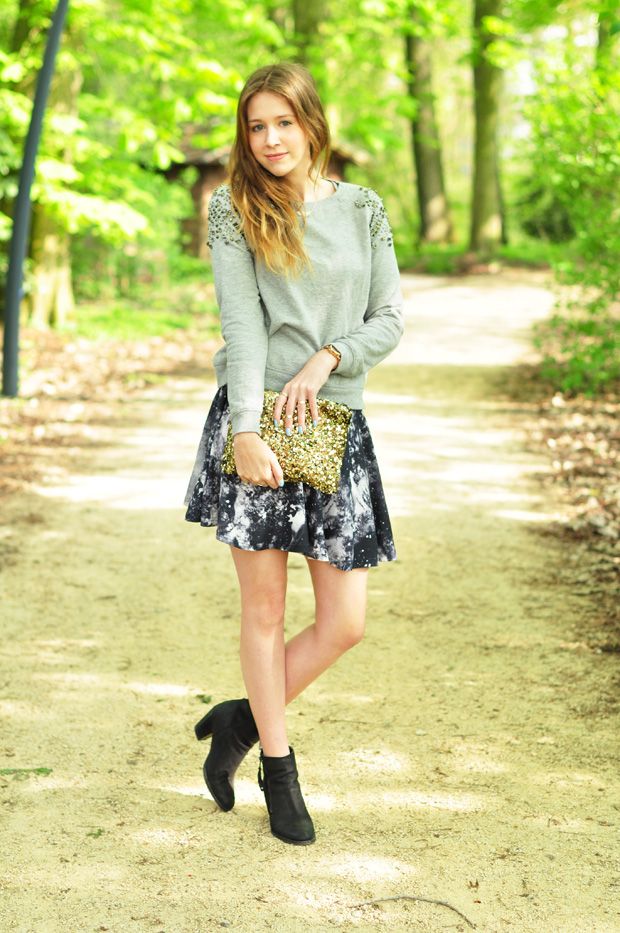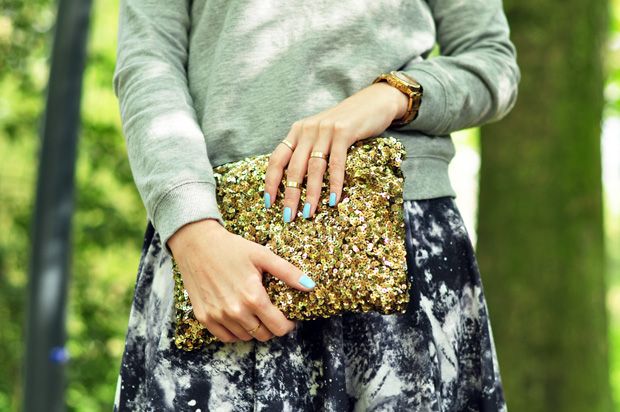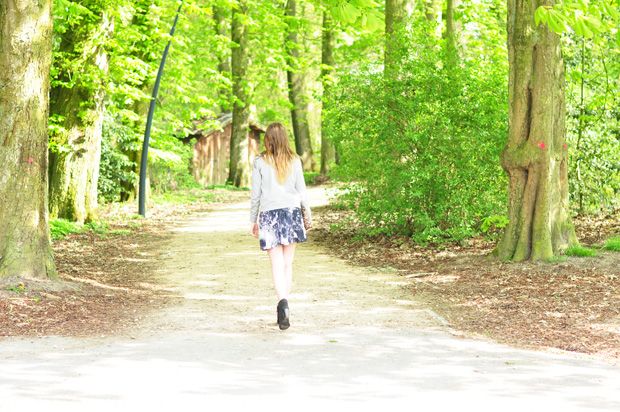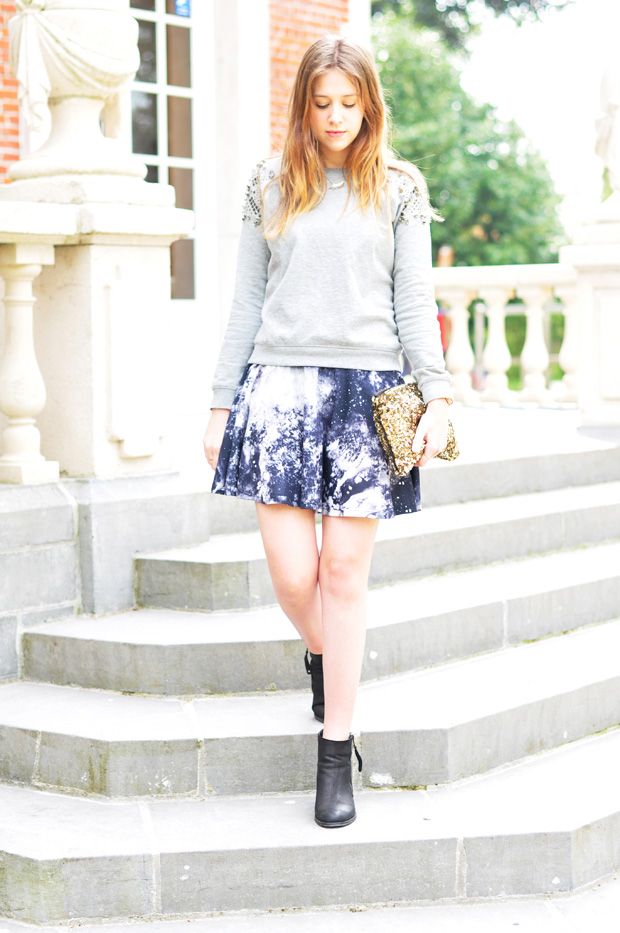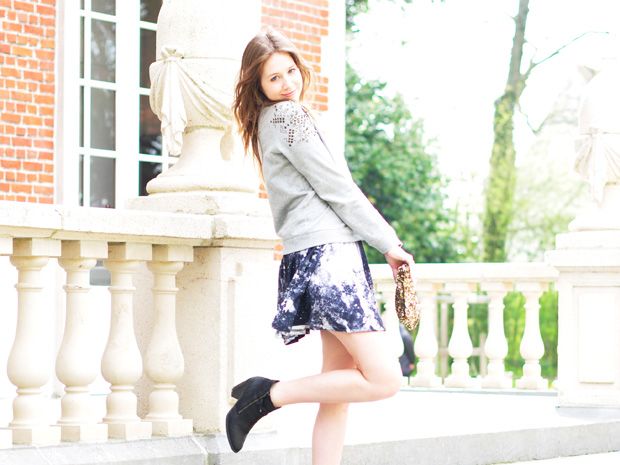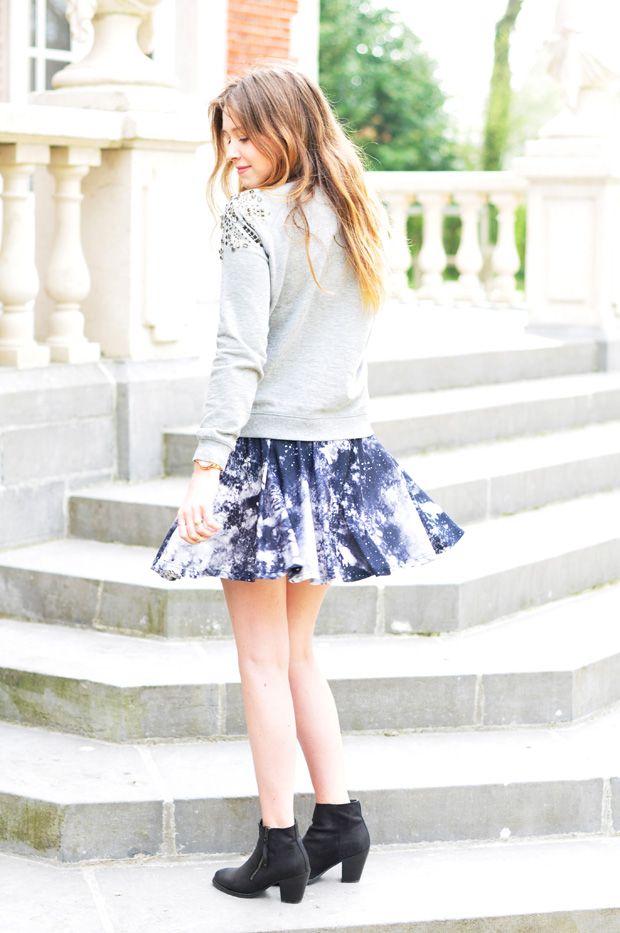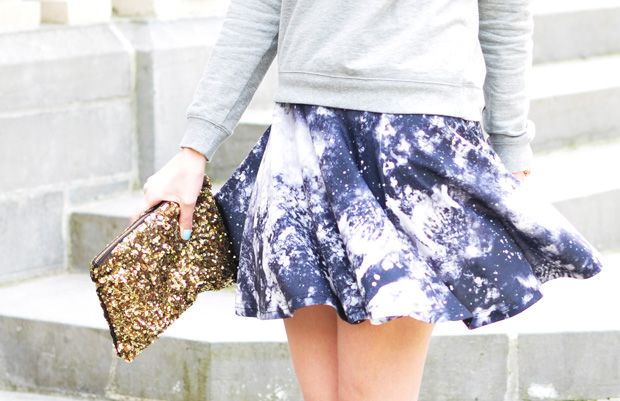 Embellished sweater: Mango — Galaxy skirt: Urban Outfitters — Sequined clutch: Zara
Pistol boots: River Island — Eyelash necklace: Karin Nunez de Fleurquin
 Rose gold watch: Michael Kors — Stackable rings: H&M — Nail polish: NYC Raindrops