Most heard question this week: "How was Beyoncés concert"? What did I think of it? Time for a recap!
Last Friday I went on my way to Antwerp with my 3 friends to attend Bey's concert at the Sportpaleis in Antwerp since the original one was rescheduled because she was sick. We arrived just in time but we had to queue around the Lotto Arena which is right next door, where we had to wait over half an hour. Lots of people were getting frustrated because nobody really told us anything and after all, we already had to wait another 2 weeks for the concert. Yesterday I heard on the radio that Bey was apparently recording her new music video right before the concert (which is kind of awesome I'll have to admit).
The night started off with a performance by Luke James who supposedly was in Beyoncé's "Run the world" music video and also wrote songs for Chris Brown, Justin Bieber and Britney Spears. I have to admit I've never heard of the guy and I wasn't that impressed either. He has a great voice but his style of throwing in highs and lows – is just not my cup of tea. I felt kinda bad for him though, because everything started a little later half of the room wasn't even there yet to see his performance. The only time people cheered was when he took off his clothes, while others commented they didn't pay to come and see the Chippendales. For most women, it was 'girls night' after all.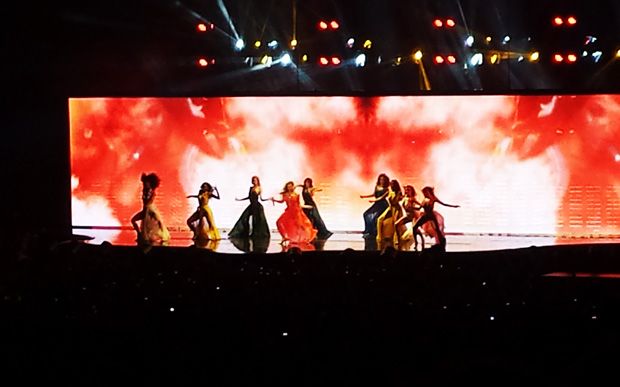 And we got ourselves a girls night alright! Bey's crew was almost entirely female. The only guys I saw where the twins, 2 of her lead dancers.
The show was a mix of uptempo songs and ballads, which wasn't always as easy to follow. Better would have been to start with the ballads and finish with a bang. The climax of the show was definitely the moment where Beyoncé dressed in a blue glitter catsuit 'flew' to the center stage to perform some of her biggest hits. The crowd went insane!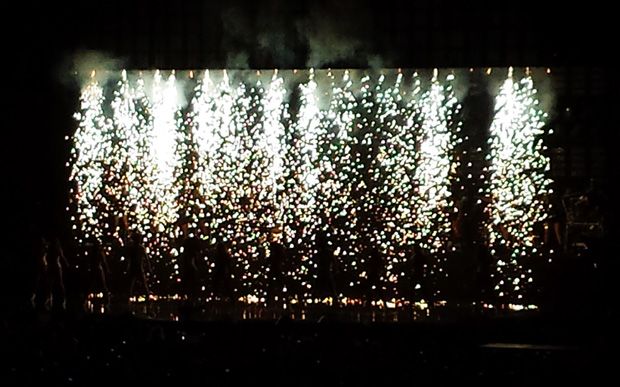 If I can say one thing about Beyoncé it's that she was born to be on stage. Her award-winning voice is simply one in a million and she managed to hit every note, even while giving it her all in the choreography. Another thing I enjoyed of course was her incredible wardrobe. She put on a total of 9 outfits during the show, including designs by Givenchy and Emilio Pucci. The breaks could've been a little bit shorter imo, but the result was worth it!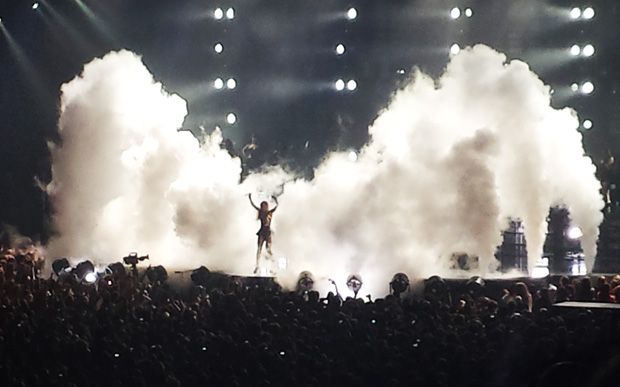 Overall, I had a great night out with my friends. The show was an incredible mix of strong vocals, swift dance moves (especially by the Twins), gorgeous colourful Led backgrounds and old school effects. So thank you Beyoncé, for one night you were indeed my Queen! See you next year?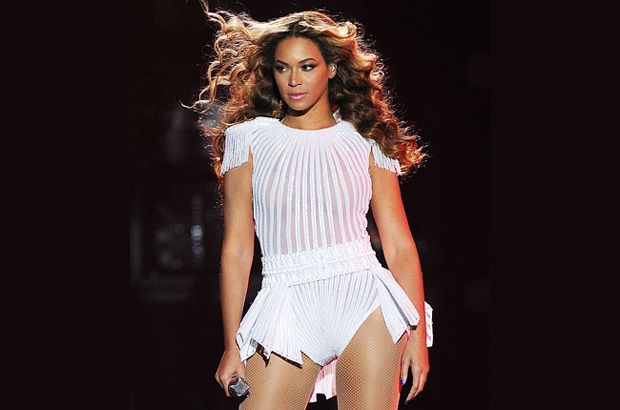 Pics via mtv & me.
Anyone else who went to see one of her concerts of the Mrs Carter World Tour? How was it?