Looking to buy those last Xmas or New Years presents? How about some perfume? I always buy perfume around the holidays because of the great deals the stores have to offer (which often include lots of freebies like samples, body lotions, bags etc). Finding the perfect fragrance for someone else shouldn't be the hardest task though. As long as you know at least 1 perfume that person likes, the sales people at the perfumery should* be able to suggest some fragrances from the same 'family'. Below are some of my personal absolute favorites alongside some new releases that might help you find 'the one'.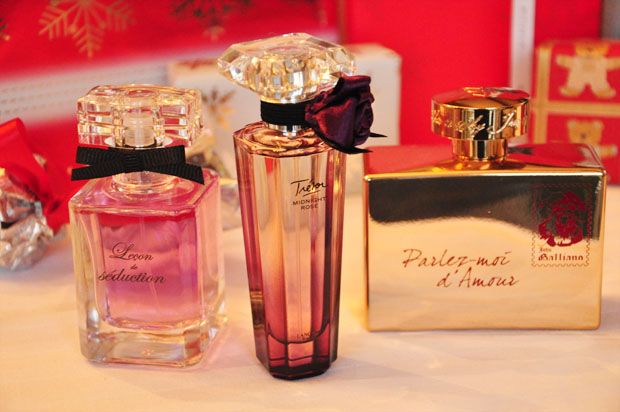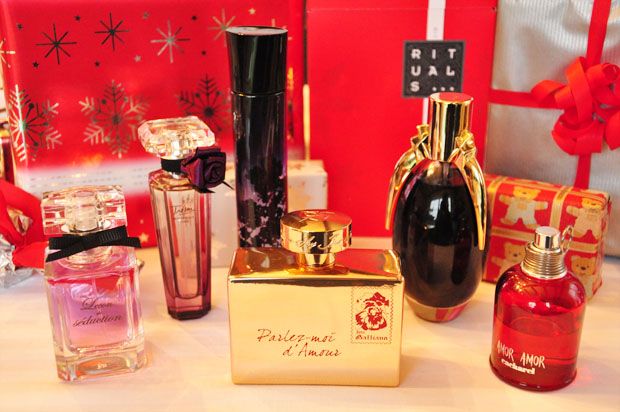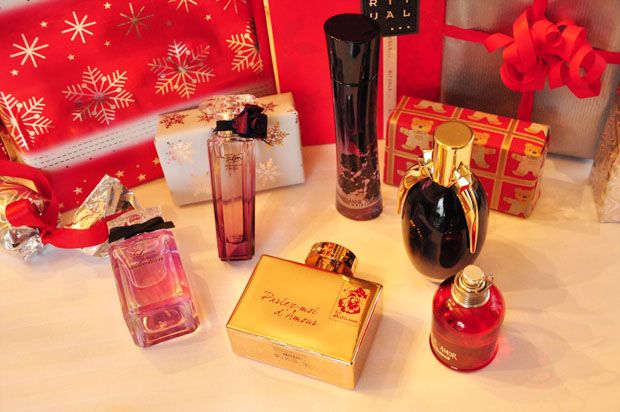 Giorgio Armani – Armani Code (50 ml – € 64)
One of my personal favorites for many years. Armani Code is based on harmony between orange blossom, fresh spicy notes of ginger and warm sandalwood. A luminous opening captures the essence of two different oranges – bitter orange from Africa and sweet Italian orange. In the heart of the composition Tunisian orange blossom absolute makes a magical floral fantasy in alliance with jasmine Sambac. Its sensual trail brings a sweet unity of orange blossom, vanilla and a drop of honey.
Lady Gaga – Fame (50 ml – € 40)
An unexpected newly found favorite is Lady Gaga's first fragrance. Fame uses the so-called "push-pull technology" by which the ingredients are mixed to highlight different aspects of each fragrant note at the same time, without any hierarchy. The fragrance is built on three main accords: dark accord, sensual accord and light accord. The dark accord includes poisonous flower Belladonna and incense, which evolve into the sensual and opulent wave of honey drops, saffron and apricot. A floral veil of Sambac jasmine and tiger orchid embody light and beauty.
Cacharel – Amor Amor (50 ml – € 47)
Amor Amor is another perfume I have purchased numerous times. It's a floral fruity nectar for young women who seeks a love advanture. The main notes are: pink greipfruit, mandarine, blood orange, Malati flower, lily-of-the-valley, white musk, sandalwood, vanilla and ambergris.
Lancôme – Trésor Midnight Rose (50 ml – € 61)
A new dose of Parisian romance provides a fragrant story beginning with passionate accords of raspberry and rich rose nuance. Love at first sight which happened between gentle rose petals and red fruit zest of raspberry continues with a hint of peony and jasmine, in an elegant and sophisticated way. Insolence felt in a heart comes from pink pepper and a dose of gentleness from currant buds. Base notes provide tranquility and comfort– composed of warm and soft vanilla, woody nuances of Virginian cedar and sensual musky veil.
John Galliano – Parlez-moi d'Amour Gold Edition (80 ml – € 66)
This gorgeous golden bottle that looks like an envelope contains Galliano's latest scent in a new limited edition packaging. At the top of the composition there is a shining encounter of raspberry, ginger and mandarin notes. The heart is the iconic feminine with jasmine, warmed by heliotrope and orange blossom that produce vanilla trail. Luxury and modern is the base that offers accords of cypress absolute, amber and patchouli.
C. de Farme – Leçon de Séduction n°2 (50 ml – € 10)
This fragrance has top notes as orange and raspberry for a fruity, refreshing start. Then follows a floral scent of orange blossom and white flowers combined with pink jasmine in the refreshing hearttone. Warm base notes of patchouli, amber and vanilla refine the whole and provide a fresh, modern fragrance that exudes elegance and seduction. For the holiday shoppers on a budget.
ingredient description via fragrantica.com