Every once and a while a collection is announced that finds itself entirely on my list of lemmings. And since I've been obsessing over neons lately, the Summer Neons collection by China Glaze seems like it was sent from above. This 12-piece collection has everything you need to give your nails a fabulous 'pop' during the summer. Can't wait to wear these when I'm lying all tanned by the pool in some exotic place!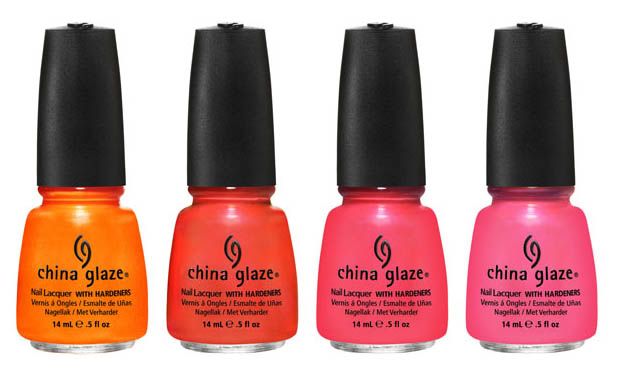 #1091 Orange You Hot? – Bright orange with attention-grabbing gold glimmer (Shimmer)
#1092 Surfin' For Boys – Glistening Bright Coral (Shimmer)
#1093 Flirty Tankini – Shimmery strawberry smoothie pink (Creme)
#1094 Pink Plumeria – Light pink with gold shimmer (Shimmer)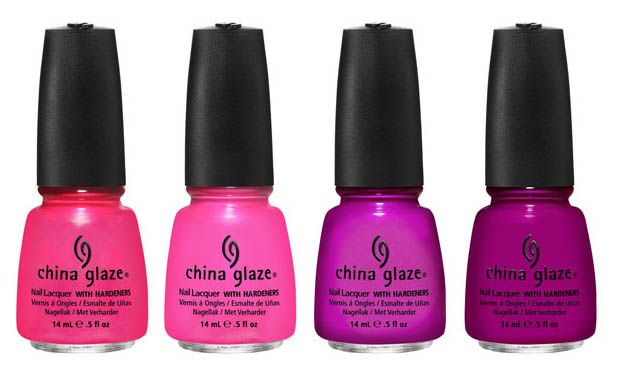 #1083 Love's A Beach – Sizzling hot pink (Shimmer)
#1084 Hang-Ten Toes – Bubblegum neon with iridescent purple shimmer (Shimmer)
#1085 Beach Cruise R – Glimmering fuchsia grape (Shimmer)
#1086 Under The Boardwalk – Fluorescent raspberry (Creme)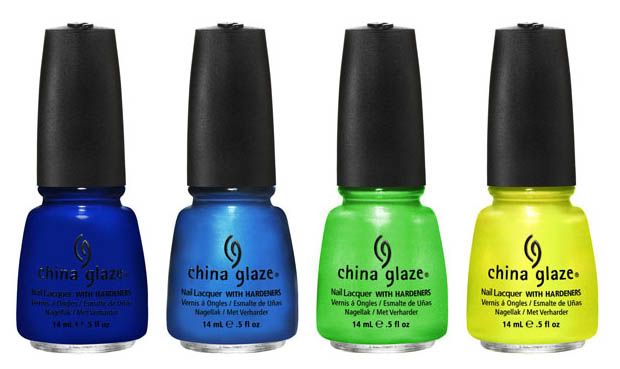 #1087 Ride The Waves – Dark ocean blue (Creme)
#1088 Splish Splash – Bright sky blue shimmer (Shimmer)
#1089 I'm With The Lifeguard – Glimmering lime green (Shimmer)
#1090 Sun Kissed – Hot highlighter yellow (Shimmer)
The following 8 shades will also be available in a boxed set: Under The Boardwalk, Ride The Waves, I'm With The Lifeguard, Sun-Kissed, Orange You Hot?, Surfin' For Boys, Flirty Tankini and Pink Plumeria.
The China Glaze Summer Neons collection will be available as of June.
You can buy China Glaze at Pro Duo, Nailpolishfashion.nl , Cosmeticary or Beauty Queen.
Prices vary from  € 5,95 – € 9,95 per polish.