H&M has had me balancing on the tip of my seat ever since they unleashed their '& Other Stories' teasers last year. In case you haven't heard: & Other Stories (which started out as a beauty brand and ultimately became an entirely new concept) from H&M that is scheduled to make its debut in Spring 2013 with stores in 7 cities and an online store.
While we still don't have an H&M webshop (seriously, why the long wait H&M?), but I'm pleased to announce & Other Stories is not going to pass us by. The online store on stories.com will ship to Belgium, Denmark, Finland, France, Germany, Italy, The Netherlands, Spain, Sweden and United Kingdom. For the real deal, you'll have to book a trip to Barcelona, Berlin, Copenhagen, London, Milan, Paris or Stockholm.
"All of us at & Other Stories are thrilled to open our first stores in some of the major European cities and we are looking forward to offering our collections to an even broader audience through stories.com", says Samuel Fernström, Head of & Other Stories.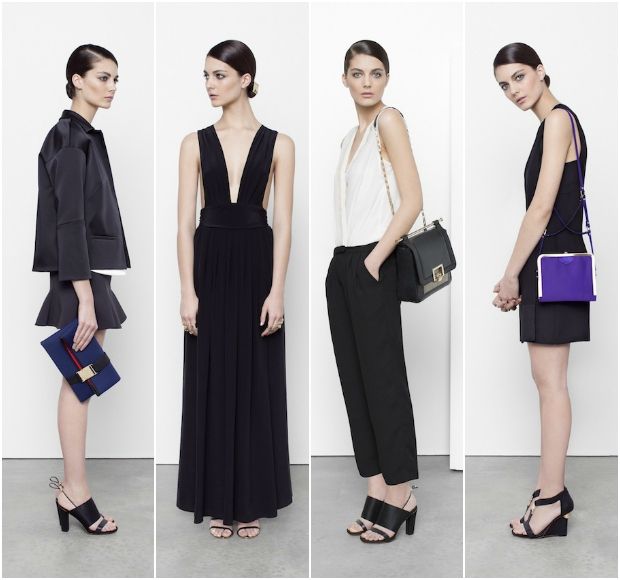 What to expect? The concept will be offering women a wide range of shoes, bags, accessories, beauty and ready-to-wear to create their personal style, or story. The lines are diverse, ranging from masculine tailoring to feminine chic and are designed to provide endless styling choices. The brand's philosophy couldn't be any more different than H&M's, which is focused on fast fashion aka quantity over quality. For & Other Stories, the emphasis is placed on a 'lasting' wardrobe within a wide price range, with pieces the consumers want to invest in. Therefore, the collection won't be based on trends but styles, so the customers will want to use them season after season. The line will will be created by ateliers in Paris and Stockholm, with great attention to detail, quality and affordable prices as a focus.
The Spring 2013 lookbook has just been released (check it out below) and it looks simply smashing! Once you know some of the names of who's behind all of this prettiness, you'll know why. The head of design is Anna Teurnell who previously worked for H&M. Colombe Campana (stylist at Sonia Rykiel and Claudie Pierlot) and Behnaz Aram (costume designer and designer at Whyred) design the ready to wear pieces with their teams in Paris and Stockholm. Philomène Tellaroli and Luca La Rocca are responsible for the accessories and Nicole Wilson (designer at Acne) will design shoes for the brand.
The team describes the spring collection in four different directions: Contradictory & Minimalistic, Industrial & Casual, Sophisticated & Architectural and Poetic & Boyish. Lots of contrast here (loves it).  Have a look at the images below and prepare yourself to add some pieces to that wish list!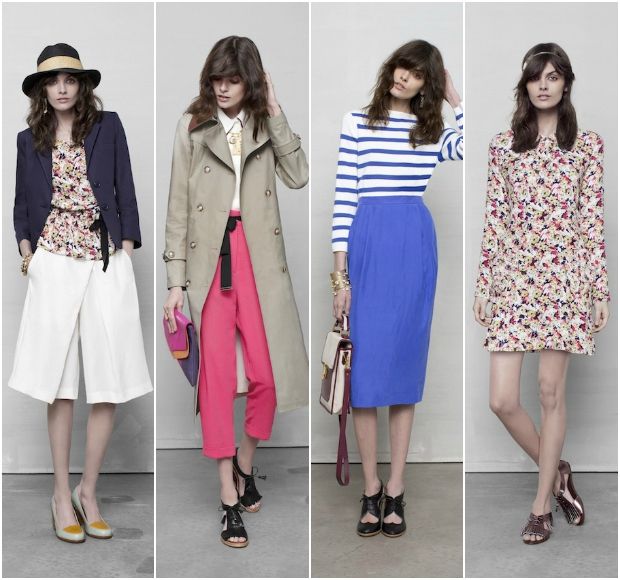 Also beauty lovers will not be disappointed. & Other Stories will carry their own minimalistic-looking skin care and makeup line. The goal of the beauty line is to create a well functioning wardrobe for your skin. The make-up will consist of both base and colour products. The range is created in harmony with the pieces of the fashion collection in order to continue telling their story. Even the environment has been thought of. You'll get a discount when you return the empty packaging in stores for recycling.
Store addresses:
Barcelona, Passeig de Gràcia 8-10
Berlin, Neue Schönhauser Strasse 15
Copenhagen, Amagertorv 29
London, 256-258 Regent Street
Milan, Corso Vittorio Emanuele 1
Paris, 277 Rue Saint-Honoré
Stockholm, Biblioteksgatan 11
The stores are expected to open within the upcoming weeks. I'll keep you posted!
Have a look at the teasers via the & Other Stories Tumblr
or check out the press preview here, here, here, here & here.