What's a better way to get festive than wearing glitter nail polish on NYE? Right! But fear not, removing glitter nail polish afterwards isn't as hard as you think it is.Imagine no more cotton tufts sticking onto your nails or manually trying to peel them off until your nails are damaged. With this tutorial you'll never have to think twice before buying or applying that pretty glitter nail polish ever again. Now let's get started!
For this tutorial I used the gorgeous sparkly gold shade of Essie Beyond Cozy (Holiday/Winter collection 2012), but it works just as fine with big glitter nail polishes or nail art. Here's what you need: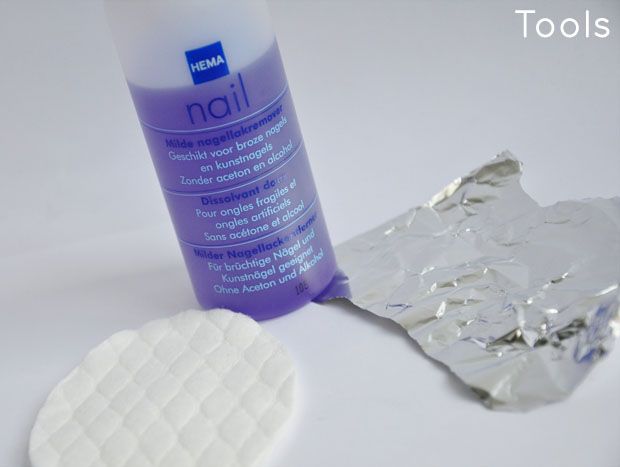 Tools:
– nail polish remover (I used Hema's nail polish remover for fragile nails)
– 2 big cotton pads
– a big sheet of aluminium foil (about 30 cm)
– scissors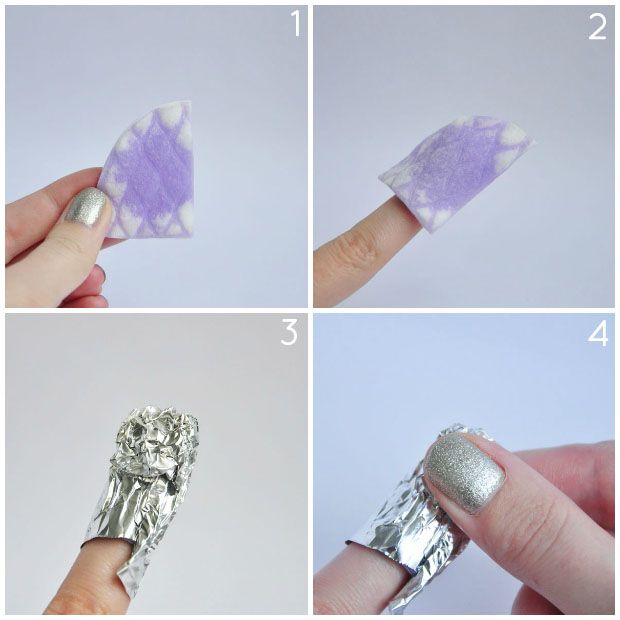 Preparation: cut the cotton pads up to get 10 pieces and do the same with the aluminium foil.
1) Pour the nail polish remover onto a piece of cotton until it's completely soaked.
2) Press the soaked cotton pad onto your nail (make sure it's completely covered).
3) Wrap a piece of aluminium foil around your finger (with the cotton pad) and squeeze tight. The bigger the piece of foil, the better it will stick to your finger. Repeat the steps for all the nails and let it rest for 5-8 minutes.
4) Grab your finger by pressing onto the nail and twist your wrapped finger around a bit (so you get the corners of the nail as well) and pull the foil together with the cotton pad off.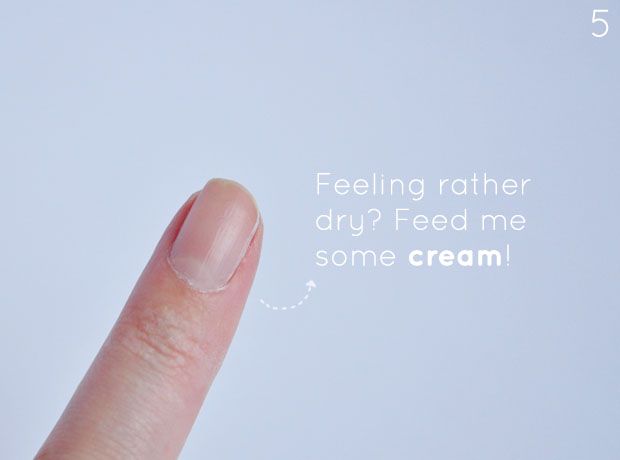 5) Ta-daah! Here's your glitter-free nail! Nail polish removers are pretty aggressive, so your cuticles can feel rather dry after applying this technique. Let them breathe for a bit by massaging  some cuticle or hand cream onto your fingertips before you give your nails a sparkling new shade.
Note: Only apply this technique in a well ventilated room and get rid of the cotton pads right away after you use them. Go glitter galz!